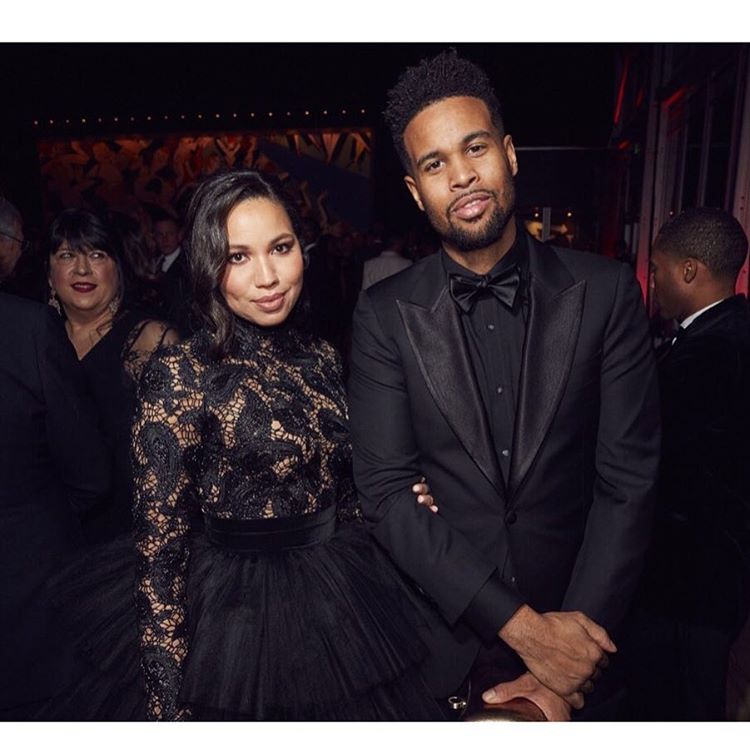 Mars thinks – Black on black on black always works, right? If you and your significant other need to get dapper for an upcoming all black or black tie affair, you may want to keep reading and swagger jack from these two. This adorable couple should have garnered plenty of attention the night these threads were worn. The image was actually taken from Jurnee's IG page, which suggests that they know they killed it that night. I don't have any complaints or improvement suggestions for these two. Stunning.
Venus thinks – I love a tulle skirt so Jurnee certainly has my vote! I'm also a fan of her detailed lace top. Black is my favorite go to hue and I think this couple is rocking it! I would've preferred a pop of color in the tux by adding a white or printed bow tie.
What do you guys think?
Check out what Mars and Venus had to say about wedding fashion last week here!