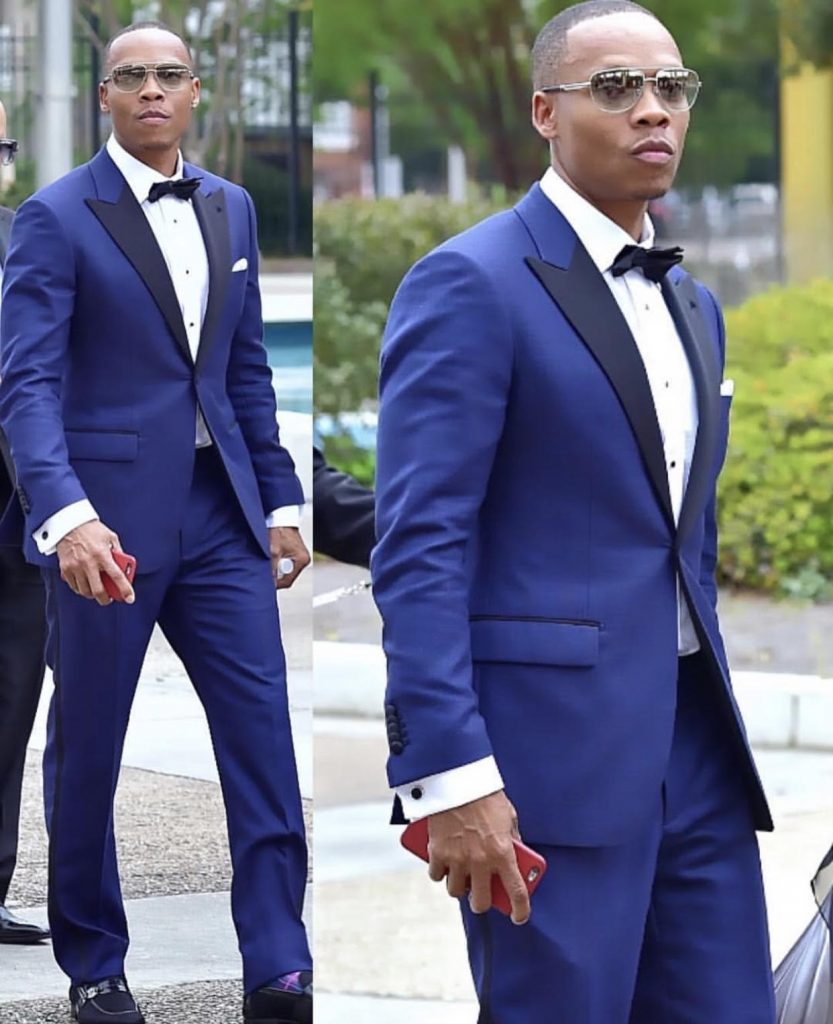 Mars thinks – Wow. He's come a long way from those overalls worn during the peak of BBD. I am definitely digging the look. This shade of blue has been one of my personal favorites for some time now. Mr. DeVoe chose to keep the tie and shoes pretty simple and that is okay with me. I would have been a bit more daring with my shoe and sock selection.
Venus thinks – Grooms, take a chance with some color this summer! Love the look but I'd nix the black stripe on the pants leg. Fun socks do matter! We got a sneak peak of Ronnie's multi blue sock and I am here for it!
What do you guys think?
Check out what Mars and Venus had to say about wedding fashion last week here!