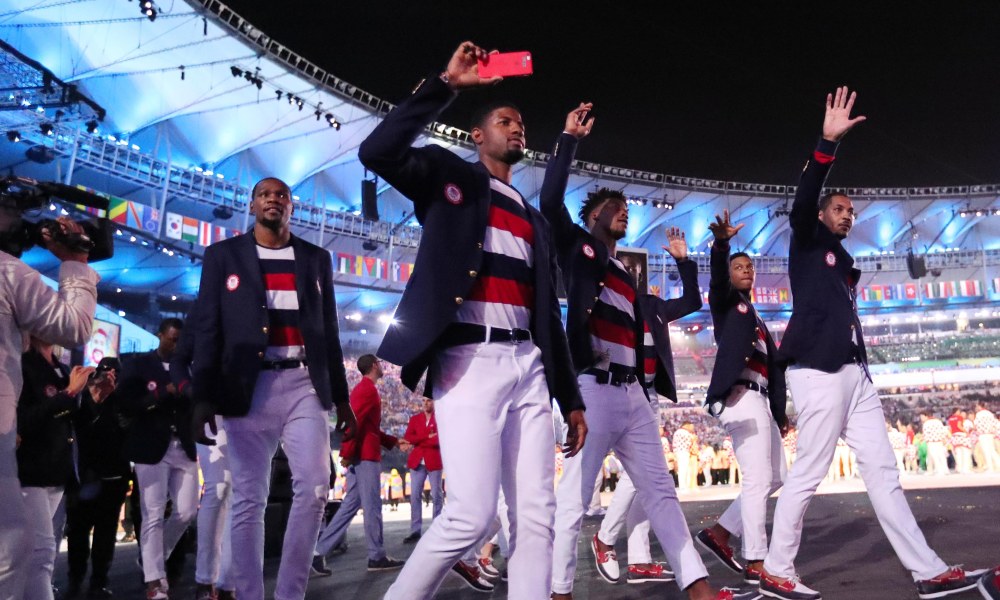 Mars thinks – These members of the 2016 USA Men's Basketball team rocked these preppy threads. I think the right crew of groomsmen could totally nail this look. I may have to renew vows just to copy. I'm not a huge Ralph Lauren fan (for reasons other than style), but this outfit definitely gets my approval for the fellas on the big day.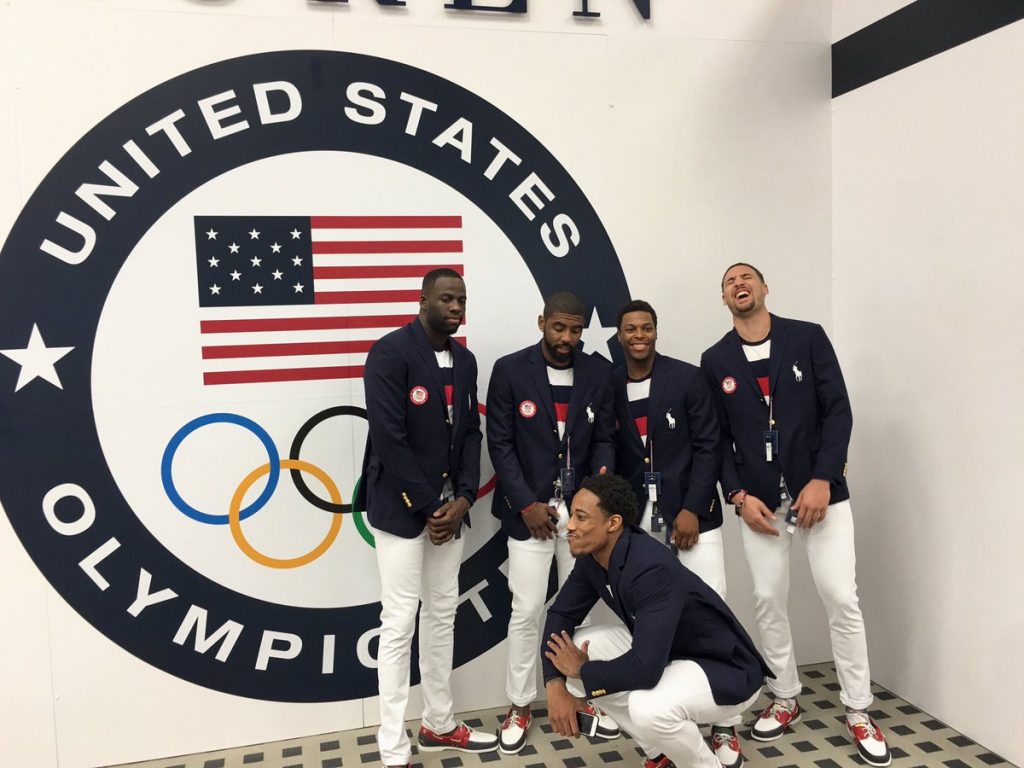 Venus thinks – Team USA looked quite dapper in their Ralph Lauren blazers and boat shoes. This is the perfect look for the casual groomsmen. What I probably loved most about this look, are the striped shirts and boat shoes combination. They both added a nice touch to this look.
Check out what Mars and Venus had to say about wedding fashion last week here!