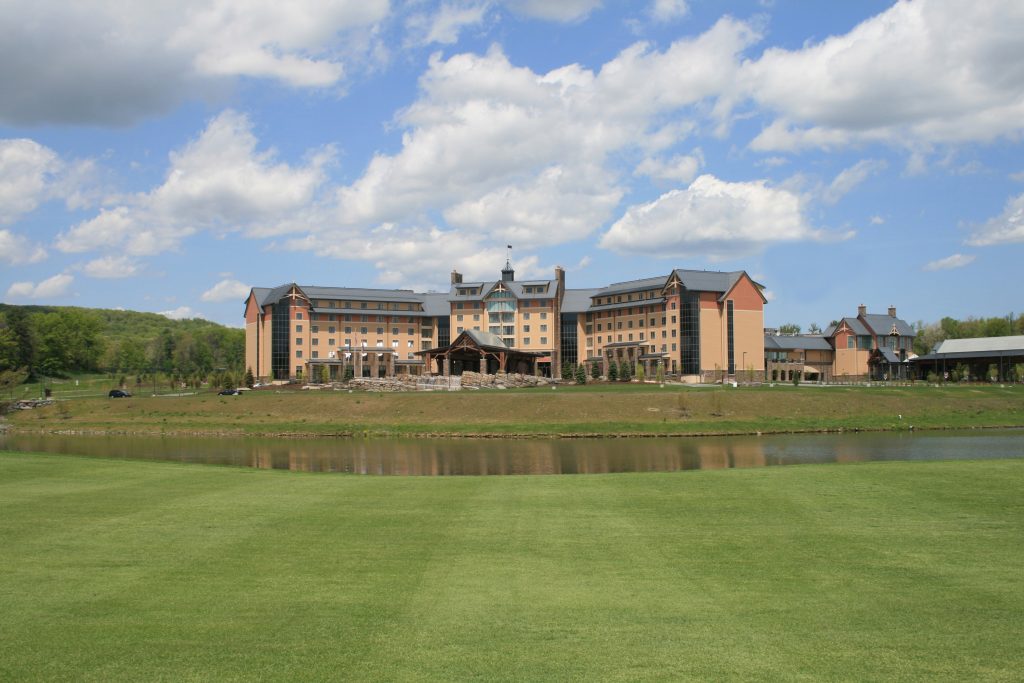 It happened. We're somehow in the second week of August and you haven't taken nary a vacation. Or, you actually managed to get a vacay in but still feel like another quick jaunt is necessary before fall begins and the carefree spirit of summer departs. Those in the NYC tri-state area might consider a stay at Mount Airy Casino & Resort.
Black Bridal Bliss was invited to visit the Mount Airy Casino & Resort earlier this summer. We were admittedly skeptical. Many of you recall the super cheesy Mount Airy Lodge commercials of the 1980s. You know the ones featuring heart shaped hot tubs? Rest assured that isn't the Mount Airy Resort we visited. That place closed in 2001, and Mount Airy Casino & Resort opened in 2007. It is the first AAA Four Diamond casino resort in the Pocono Mountains! Here are five fun reasons we enjoyed our stay at the Pennsylvania property:
1) Change of Scenery Without Baggage Claim Stress
This resort is less than a three hour drive from midtown Manhattan yet upon arrival you'll feel like you're much farther away from the Big Apple's hustle and bustle. The lakefront location has just the right dosage of serenity necessary when a busy city dweller needs to hit the reset button. You might even spot a deer or bear (!) en route from the highway.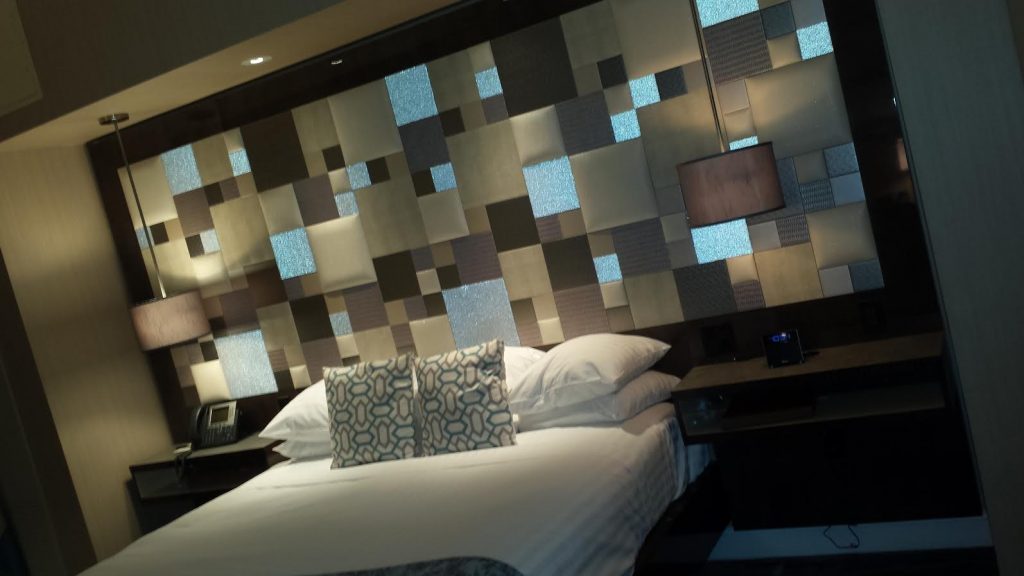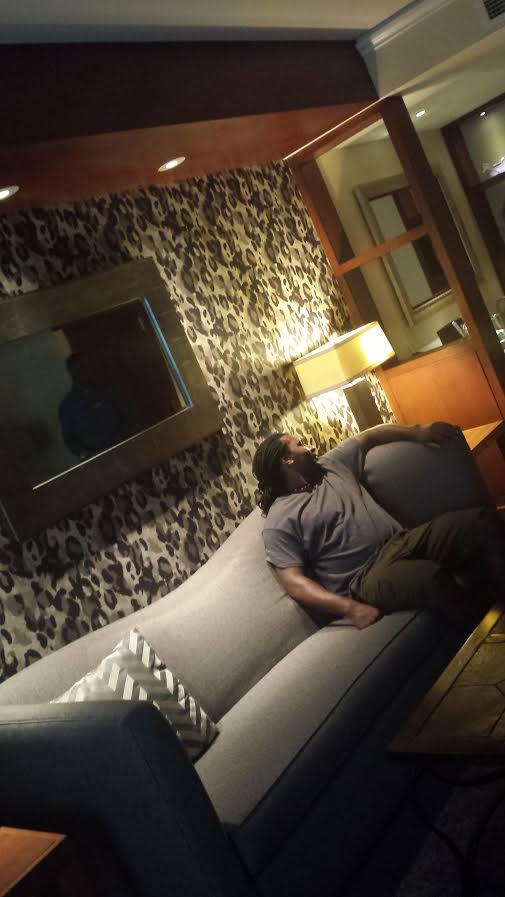 2) Amenities Galore
Mount Airy Casino & Resort is home to 188 hotel rooms and suites with sleek modern finishes, each containing stunning views of the Pocono Mountains. There's also an 18-hole golf course where Cousin Mars got his Tiger Woods on, an indoor/outdoor heated swimming pool, a 16,000 square foot spa (my signature massage was awesome and couple's massages are also available), a hair salon and an exercise facility. Complimentary valet parking is available too which was a welcoming surprise.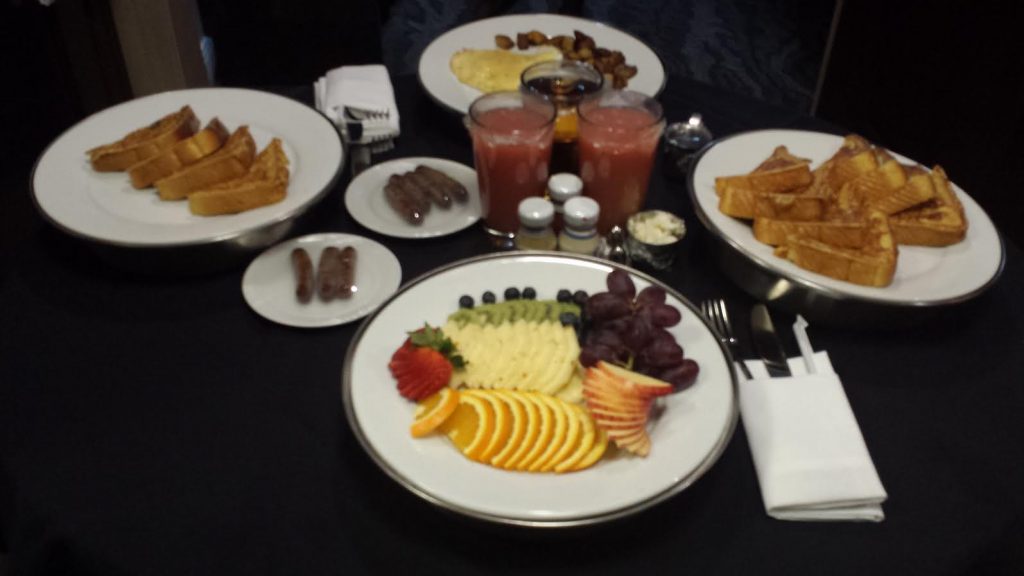 3) Good Eats
There are five restaurants at Mount Airy Casino & Resort. I was anxious to dine at Guy Fieri's Mount Pocono Kitchen because I'm a big fan of Diners, Drive-Ins & Dives on the Food Network (don't judge). I didn't get to meet Guy but the truffle fries were yummy and the fact that this place offers 24 hour dine-in food for guests is a huge plus.
The second night of our weekend stay we got a lil' snazzy for dinner at an upscale restaurant, Bistecca by IL MULINO. The extensive wine selection, authentic Italian fare and excellent customer service make it ideal for a date night during a couple's getaway. Be sure to try the spaghetti con gamberi piccante if you're a seafood lover. Lastly, Lucky 8 Noodle + Sushi Bar was the perfect drop in for a quick bite after a swim or afternoon in the spa and the lobster dumplings were uber tasty.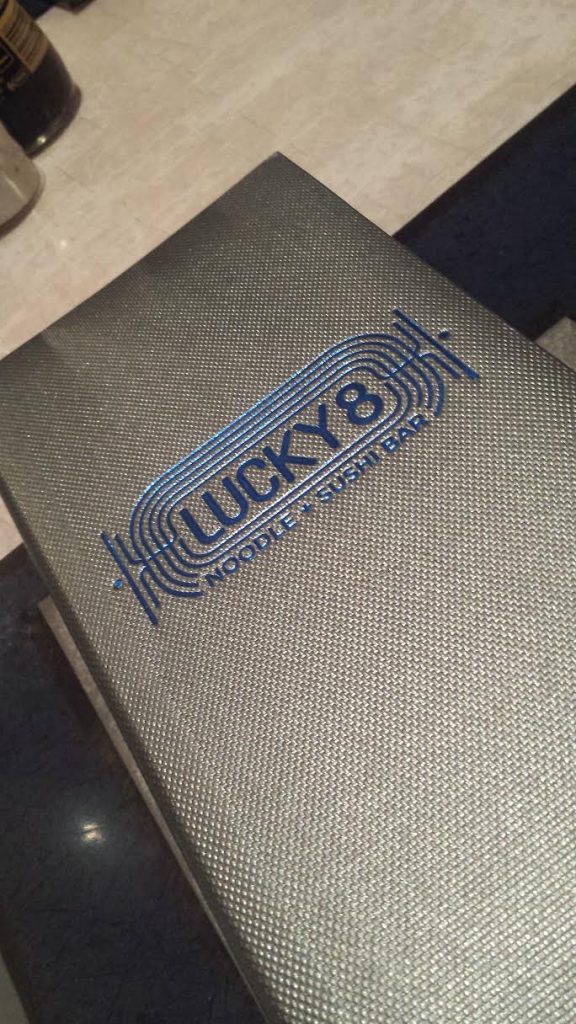 4) Turn Up Time
There are 2,000 slot machines and more than 80 table games at Mount Airy Casino & Resort. I'm not a gambler but when casino is included in the name of a resort one should expect lots of…wait for it…gambling. Poker, Blackjack, Russian Roulette, it's all there. Thankfully there are lots of other ways to have fun too: The Get Wet Pool (ideal for bachelorette parties!) is worth a visit for Instagram-worthy pics in the colorful cabanas alone. At night, a DJ transforms the space into a full-on night club. You can even get your laugh on at a comedy show like we did courtesy of the hilarious Sinbad at Gypsies lounge.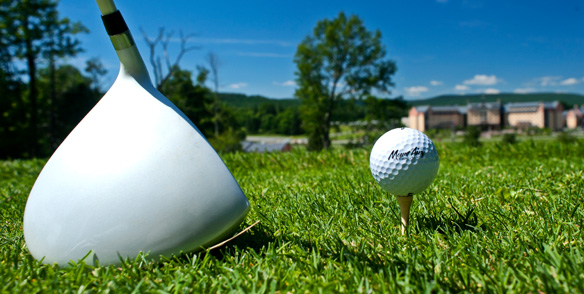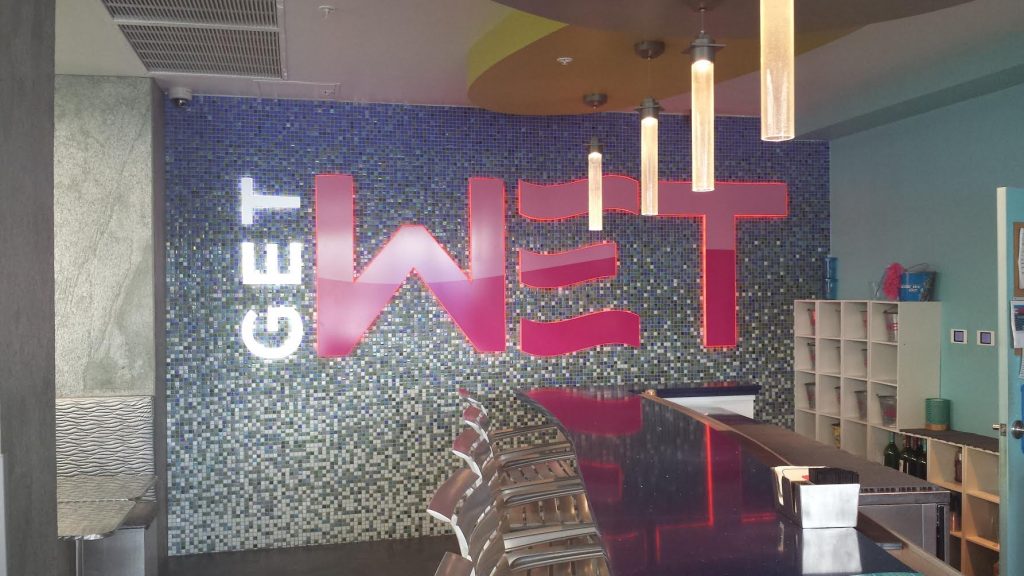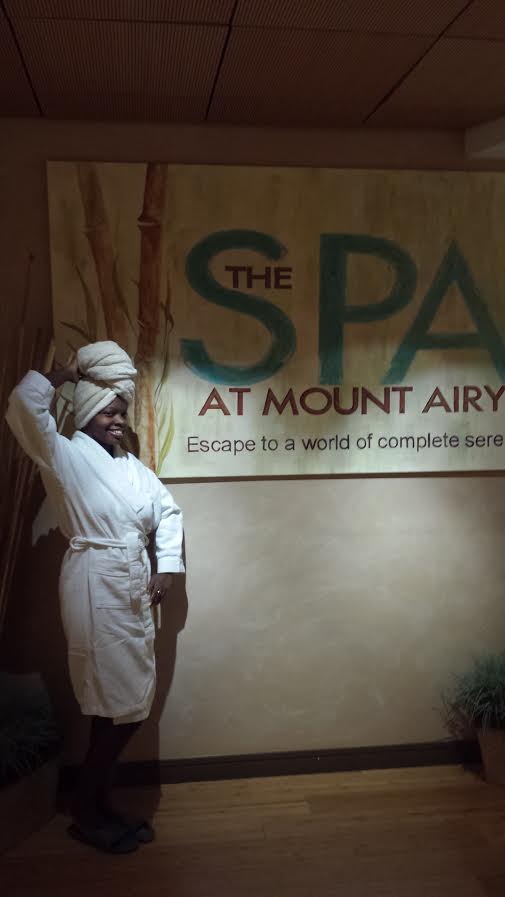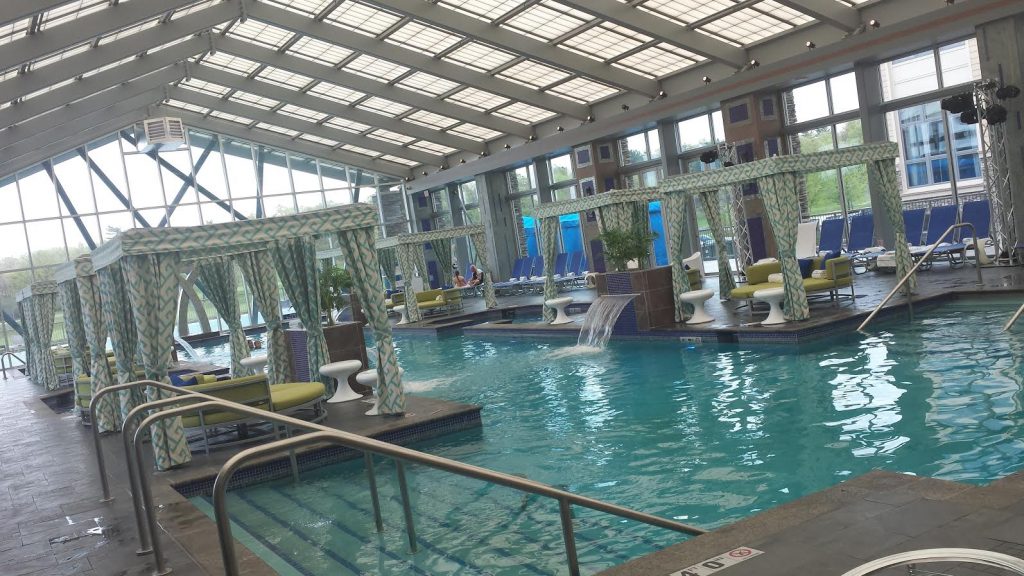 5) Fun Surroundings
I spotted signs for horseback riding, hiking and other outdoor activities all nearby the resort. And for you shopoholics, The Crossings Premium Outlets (Ann Taylor, Banana Republic and Michael Kors) are a short drive away in case you need a place to unload your winnings quickly. It features 100 brand name and designer stores.
*One con during my stay: It is necessary to walk by the casino when entering the resort's dining facilities. This sucks if you dislike cigarette smoke. Another downer was that the WI-FI was down during our stay which is a major inconvenience for most modern travelers. However I'm sure that issue has long been rectified.
Disclosure: A press trip was coordinated to facilitate this post.
What are/were your summer travel plans? Whether you're kickin' it in the backyard or giving your passport a workout, share in the comments and get more exciting travel posts here!