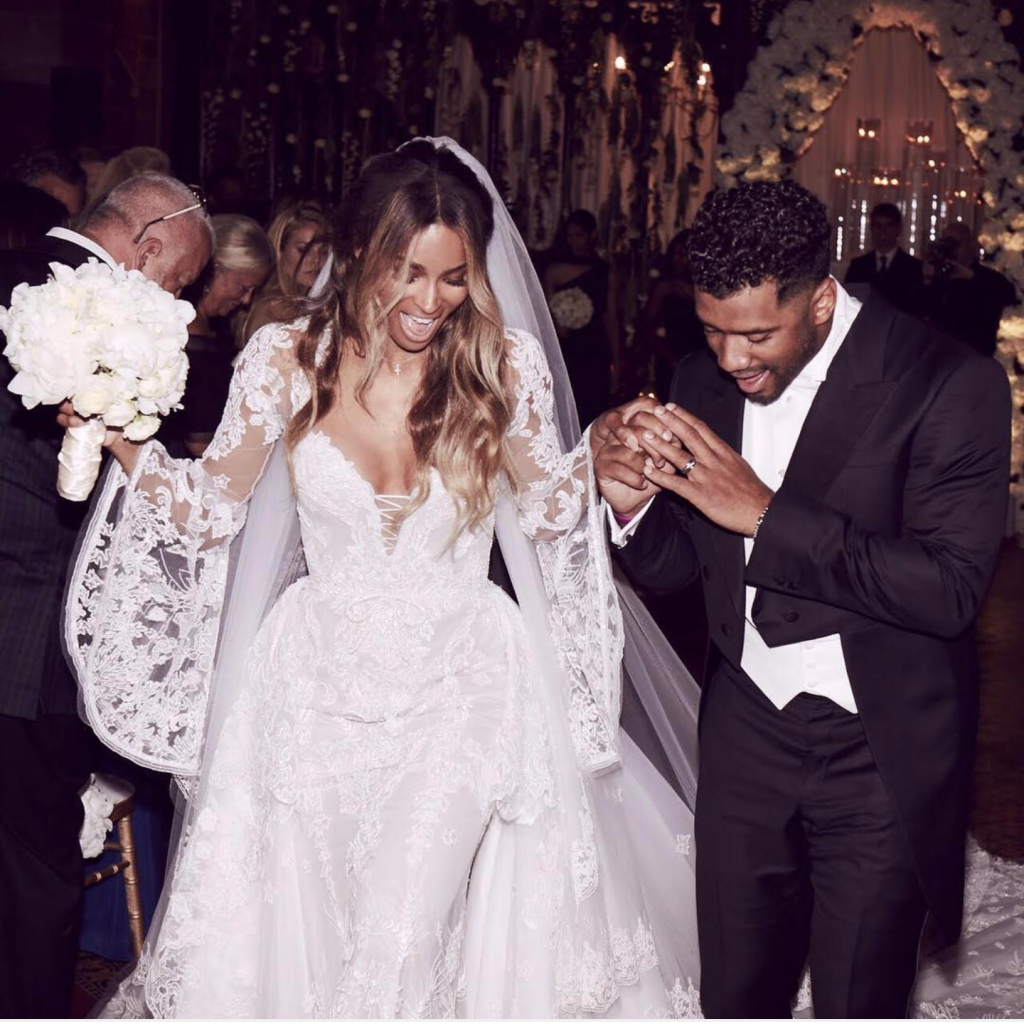 Mars thinks – Russell looks pretty dapper in his Giorgio Armani Made to Measure tuxedo. The tails definitely adds some flare to his outfit. Ciara's dress is beautiful. However, neither of their looks truly move me. I think something is missing from Russell's look and Ciara's gown is too much for my liking. I do notice that they appear to be elated. To me, that matters more than venue, designers, and comments made by fashion critics.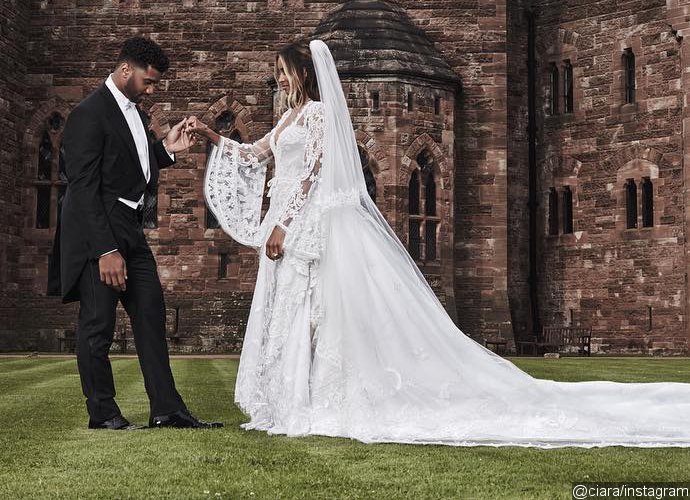 Venus thinks – This couple was definitely dressed for a Cinderella story. Ciara's Cavalli Couture gown was absolutely stunning! The gown was fit for a queen and she wore it well. The lace bell sleeves are probably my favorite detail and gave the gown a very vintage feel. Seattle Seahawks quarterback Russell Wilson didn't look too shabby himself. I'm not usually a fan of tux tails, but I'll let Russell slide. I would have liked to see a black bow tie or cummerbund…But is that overkill for prince charming? What do you guys think?
Check out what Mars and Venus had to say about wedding fashion recently here!