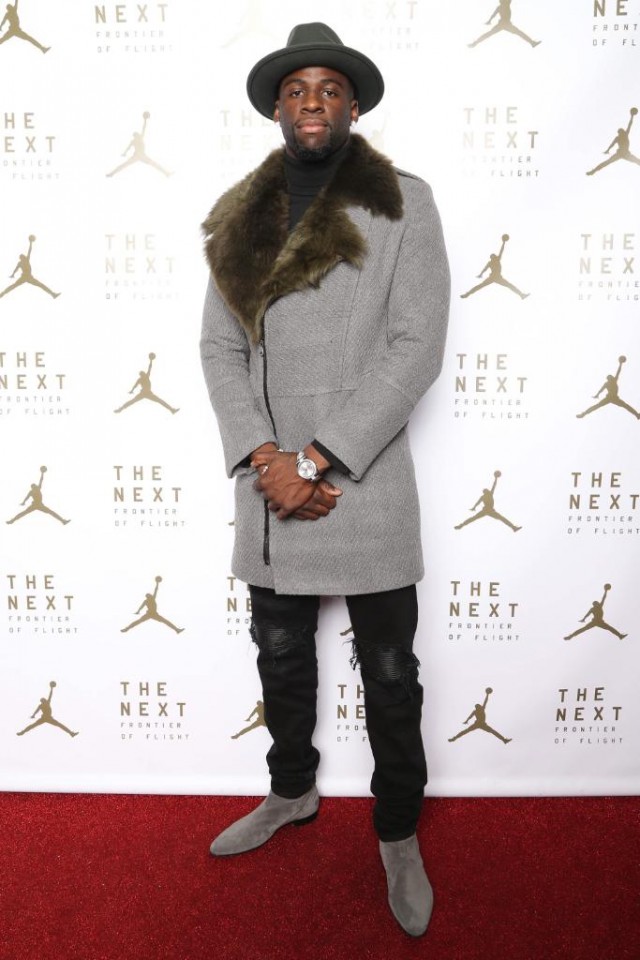 Mars thinks – Draymond Green, of the NBA Champion Golden State Warriors, is one of the coolest cats in American sports. The outfit pictured above was worn last month during the All Star Weekend festivities in Toronto. Although I would never be caught in that coat, I think Steph Curry's teammate pulls this date night look off pretty well. I'm unsure of whether it's due to the fitted jeans or if it is just part of being 6′ 8″ – but those shoes look like a size 20 (lol). Overall, these threads get a thumbs up from me.
Venus thinks  – Fancy! The pea coat and turtleneck might be my favorite pieces. The accent fur collar is EVERYTHING. Not really a fan of the suede boots, but I'll let them pass this time. Bachelor party or date night look? Absolutely, yes!
         Check out what Mars and Venus had to say last week here.