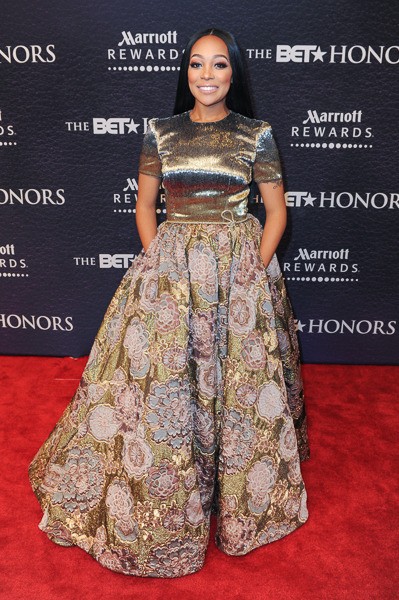 Mars thinks –Uhh. Hmmm. Nah, I don't like this dress. I appreciate Monica being daring and comfortable enough to wear this, but it just doesn't do it for me. There aren't any wedding related festivities that would have me suggest this design.
Venus thinks – Not even mother-of-the bride, Mars? Although the print is a little living room curtain"ish", I like the look. It's comfortable and the frock has pockets. That's always a winner for me. I think this would be a great look for a modern venue like a museum or loft.
Check out what Mars and Venus had to say last week here.