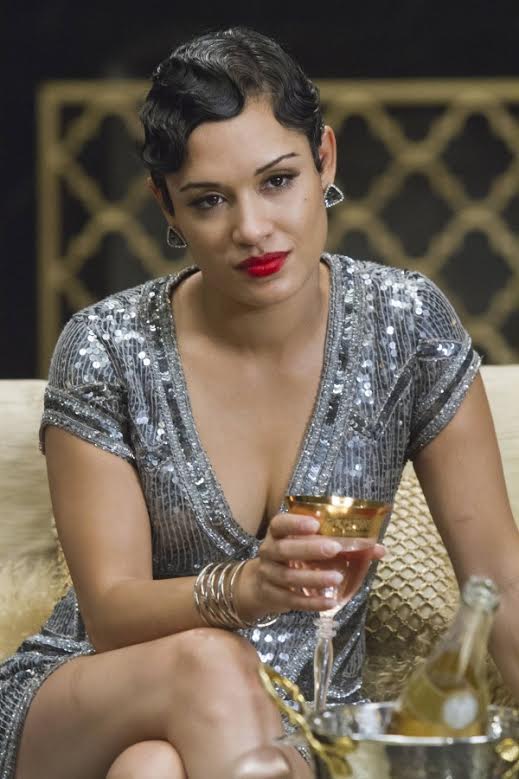 Cousin Mars thinks – The stylists on Empire did their thang during this first season. As someone close to me would say, Anika always looks fierce! Although I personally think her best dressed episode was the one in which she united with Baretti, this outfit does it for me too. This can totally be rocked at Bachelorette Party or a chic rehearsal dinner.
Venus thinks – Was this before or after she sold her soul to Baretti? "Boo Boo Kitty" may not have been my favorite character but she looked great in this sequin shift dress! This is definitely one of my favorite looks from this season of Empire. Anika Calhoun (Grace Gealey) gave us great hair and incredible fashion all season long! What do you guys think about this leather look?
Check out what Mars and Venus had to say last week here.