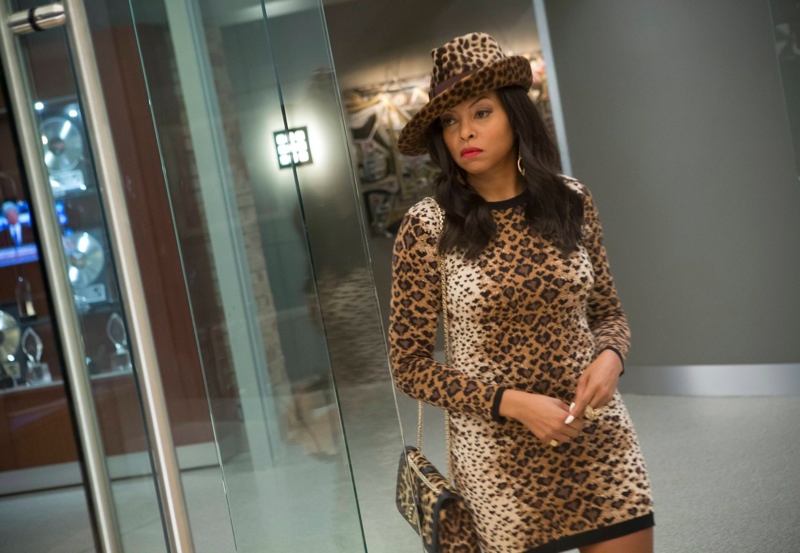 Cousin Mars thinks – DISCLAIMER – There aren't many (possibly any) outfits that I wouldn't enjoy viewing Taraji wear. I normally dislike cat prints (except on boots & shoes), but hey… it's Taraji. Cookie's outfits during this first season constantly made me think of any hot night club in Harlem – too much for me, but it works for them. New Yorkers and those of you that have watched American Gangster or Paid In Full may understand what I mean. The super sexy and sassy style has been the reason many of us have become Empire fiends. After all of that – I'm not impressed with this look. But that doesn't mean I love Taraji any less.
Venus thinks – From the very beginning Cookie Lyon's (Taraji P. Henson) style taught us that it was her empire.​ Although I'm not a fan of the print overload Mrs. Lyon's worked this look from head to toe. I was a huge fan of Cookies accessories this season starting with this cheetah print purse. Whether it was a purse or floor length coat Cookie's fur obsession had no limits!
Check out what Mars and Venus had to say last week here.