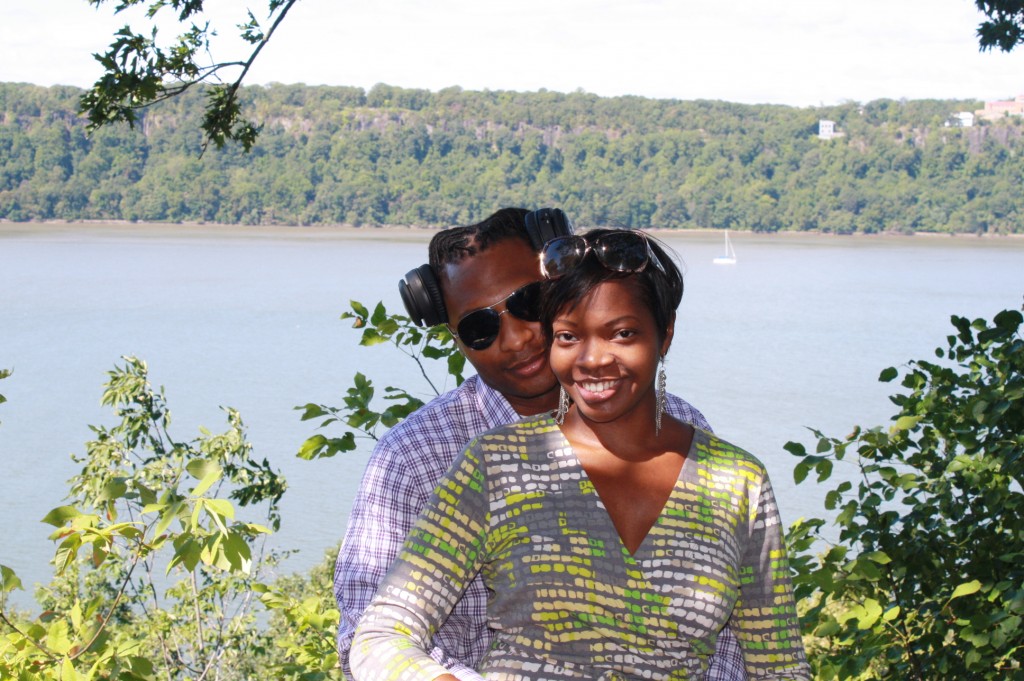 Those of you who follow Triple B on Twitter might already know that this past weekend, I got engaged. And those of you who have been following Triple B here know that I rarely ever mention my personal relationship on this site. I'm a pretty private person. But I came to the conclusion – after careful consideration — that if I expect others to continue to be candid with me about their relationships, fears and triumphs, I should do the same…So here goes:
I launched Triple B in the spring of 2010, five months after being laid off from my "good job". I was confused, pissed and downright hurt but I just couldn't sit still and have a pity party. Triple B was the result of me witnessing how the bridal industry can ignore Black women and wanting to counter that but it was also born out of my desire to showcase Black women of various ages, income levels, sizes and complexions seemingly happy on their way to or in bridal bliss. This might have seemed like a daunting if not dang near impossible task to many but I knew I could pull it off if I tried. (However the business side of running a blog has been — and is — daunting!) I also felt that my background covering fashion and style for various media outlets and the growing relationships I had with showrooms, publicists, photographers, hair stylists, makeup artists and even manicurists could prove beneficial for providing the type of bridal blog I envisioned Triple B to become.
I weighed a plethora of factors while creating Triple B. But what I didn't think about too much was my own bridal bliss. Sure, I've had people give me the side-eye after learning I was an unmarried bridal blogger. But I eventually used that as a push to move forward — and politely gave them the side-eye right back. I did have an idea of what my "big day" might be like but I was much more concerned with the day-to-day of my relationship to give it too much attention.
My own relationship with the man I'm now preparing to marry has been about as far from a fairytale as one could get. We've had lots of false starts and stops. We've broken up to make up more times than I care to remember. Job loss, financial woes, family issues, cheating, long distance — we've dealt with it all and then some. And we're still not a fairytale — not in the traditional sense anyway. My engagement ring has an amethyst stone — not a diamond. Amethyst is my birthstone and actually played a significant role in getting us to this point. The base of the ring is one that my deceased father (who I was very close with) gave to my mother. We're both well into our 30s, set in our ways and sometimes, okay often times, stubborn. We're now adjusting our mindsets to think in terms of us and our and not just me and my. We're having challenging conversations about where we're going to live, how we're going to combine our finances and who will take the lead in various household business affairs. In short, we're doing a lot of growing up. And the reason that I can't stop smiling even though we have a heap of "grown up" ish to tackle? I know that both of us are looking forward to getting familiar with the unfamiliar together.
While I still haven't decided if I'm going to pen my own Road to Mrs. posts here on Triple B, I will certainly fill you guys in on my wedding planning in the coming weeks and months. (Give me a minute though, I can't begin to think about that until next week at the earliest.) I'm actually looking forward to sharing with you all — not looking forward to that dreaded guest list though…yikes! — and have to remind myself that I deserve this bliss. I've earned this bliss. I am proud to say that I have had a fun and fulfilling life as a single and dating woman. I've traveled the world, I've partied with the best of 'em, I found a rewarding career path I truly enjoy. But it is time to move into another exciting chapter of life and one thing I know for sure is that the best is yet to come!