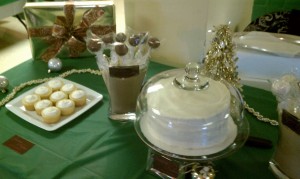 Okay now the holidays are over, my eight month countdown begins, and it is time to get focused. The holiday season was an "eating" good time. From Thanksgiving through New Year's Day, I didn't turn down a thing. Between the office Christmas party with it's open bar and smorgasbord buffet, to every cake, pie and cookie that comes along with the Ho-Ho-Holiday I ate them all. Whoever said sugar withdrawal is not a real thing LIED, because I am a sho-nuff addict.
 In the past I have never done well with restrictive organized weight loss programs. Measuring, weighing, counting all becomes too tedious for me and I fall off the wagon. Don't get me wrong all those plans work. I have friends who have had success on them, its just about knowing yourself and what will work for you.
I have been on the start/stop diet train for a lifetime now. This time however I am taking a new approach. I am weaving together a piece of all the past attempts. So portion control, a regular workout schedule and a little just say no (no alcohol, no cake, no sugary drinks) is the order of the day.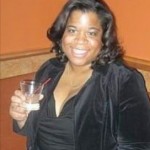 Now while losing weight for my big day has been the main focus, I can't let it overshadow the wedding planning, time is ticking away for that too. Whew! I am exhausted already just thinking about it, but its time to get busy. The save the date photos, caterer's tasting, and liquor distributor are on the calendar for next couple weeks. The biggest goal of the week is to get Shawn to sit and make his guest list. Like I mentioned before he is trying to invite everyone he has ever met in life. Getting him to par it down is going to be the most trying task of them all. Wish me luck.
I want to take this time to thank the Triple B family for all your support after my first entry. I cant express enough how overwhelming your response and encouragement was; I am so looking forward to taking this journey with you.
Do you have any weight loss or fitness tips to share with Jene? Leave them in the comments!