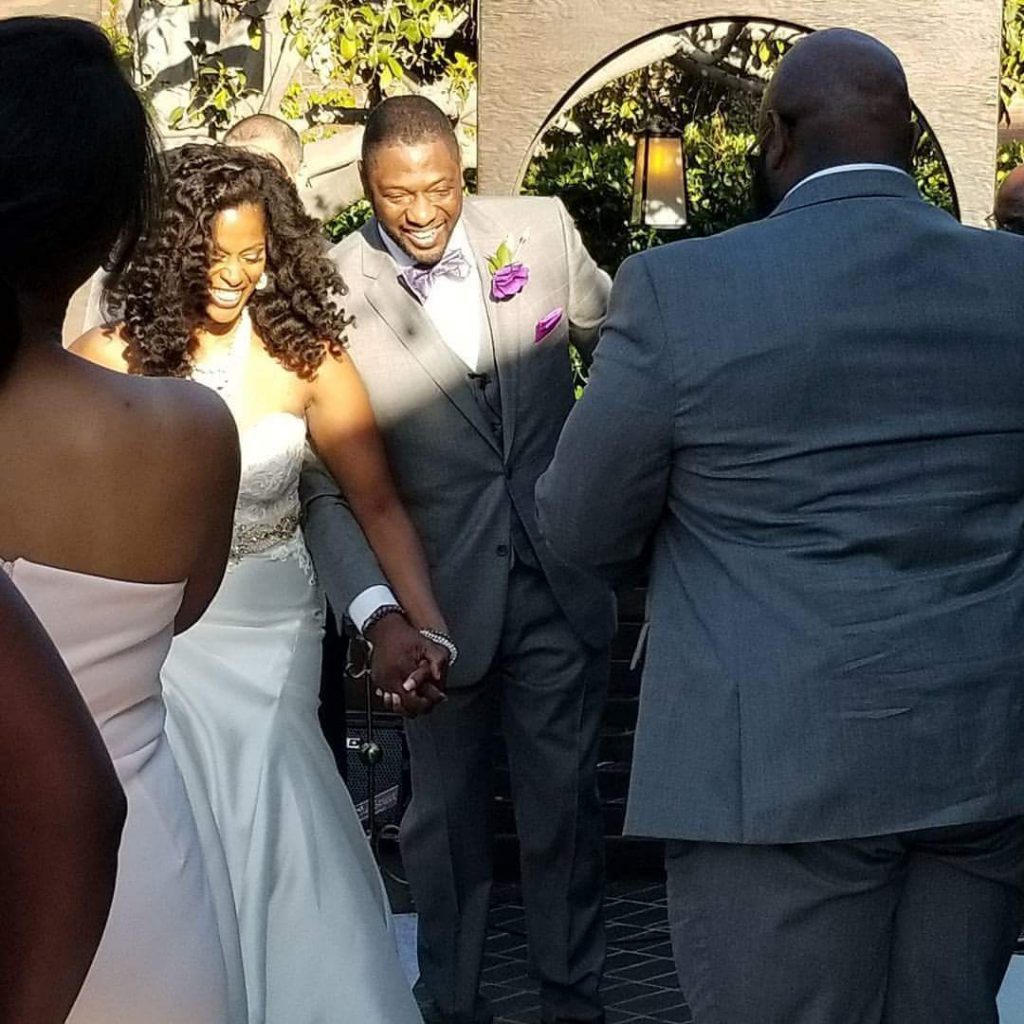 After an 18-month engagement and 15 months of wedding planning, our wedding date finally arrived! All of the budgeting, saving, to-do lists, planning and minimal stress paid off bigly – ha! Our wedding was absolutely amazing. The weather was perfect, food was good, DJ was jumping and love was definitely in the air. However, even the best laid plans sometimes go astray…but I'll get back to that.
Vladimir, Ava, Amira, my parents, brother and niece all arrived to LA on the Monday before the wedding. I wanted a couple of days to firm up a few loose ends and just chill out before the arrival of our guests on Wednesday.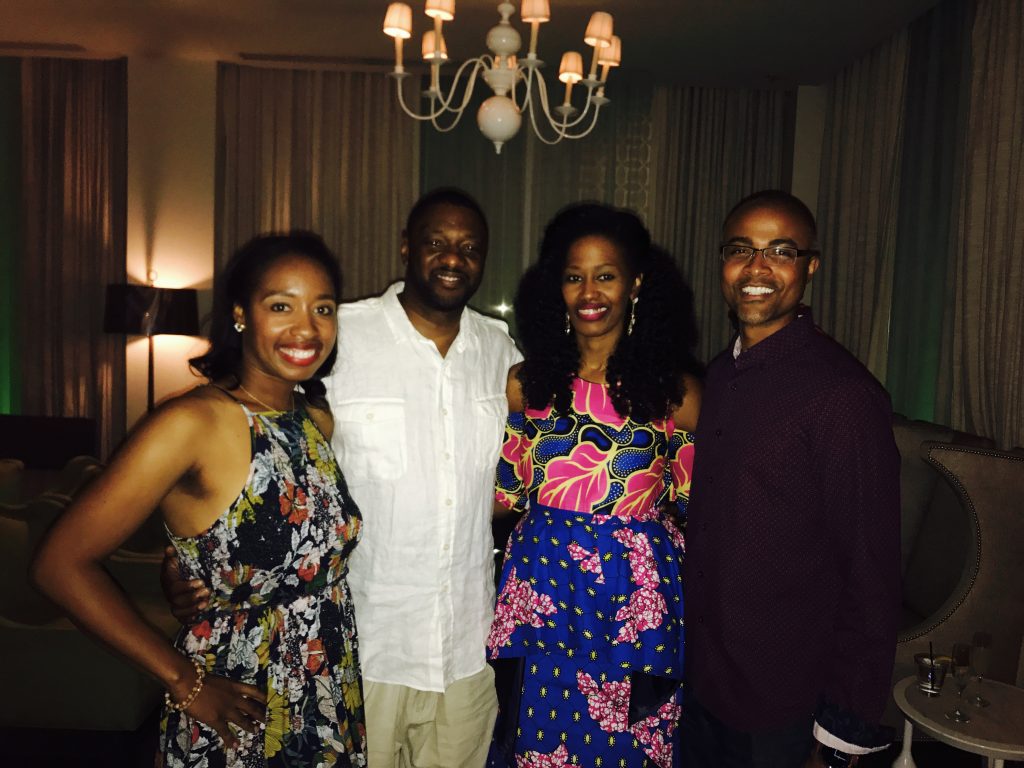 On the Wednesday prior to the wedding, we had a welcome reception at the Viceroy Santa Monica. This beautiful, modern, chic hotel, blocks from the beach, was the perfect setting to welcome our guests that arrived a few days before the wedding. Plenty of appetizers and drinks were had and it was great having time to spend with our family and friends before the wedding day.
The next day, we had our rehearsal and rehearsal dinner. So much fun! Our rehearsal dinner was held at La Cabana, a super cute authentic Mexican restaurant in Venice which is about 10 minutes from our wedding venue. We had a shuttle take our guests from the wedding venue to the dinner so that everyone could enjoy the plentiful presence of margaritas. Although Vlad and I visited La Cabana prior to booking it for our rehearsal dinner, we were unable to taste their food. We booked the restaurant based off Yelp and Google reviews and that leap of faith turned out to work in our favor — the food was amazing and our guests couldn't stop raving about it.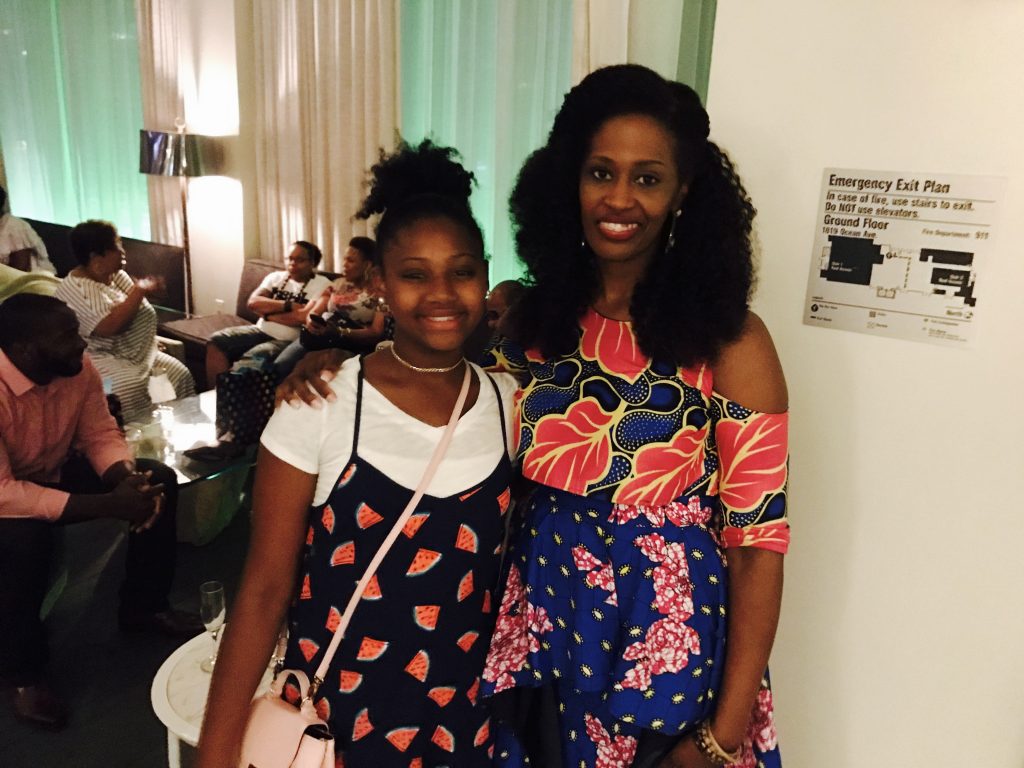 We finished dinner around 9pm and I headed to the hotel to attempt to get sleep for the big day ahead. Of course, I didn't sleep much, but I felt super rested, which I'm certain is attributed to pure adrenaline. I had breakfast with a few of my girlfriends of honor and then headed back to the hotel to meet my makeup artist, Brie. From that point on, it seemed like time was flying! Makeup, hair, pre-wedding pictures, pre-wedding photography, the day was on and popping! Although the wedding was until 5:30 p.m., the morning and afternoon moved so fast, but it was great having my Mom, Aunt (maid of honor), daughters and girlfriends with me as I got beautified for the wedding.
Before I knew it, it was 5pm and time to head to the venue. We made it to the venue by 5:15 p.m. and I had an opportunity to see all of girlfriends in their various shades of blush and purple — absolutely beautiful! My father led us in prayer and then it was time to line up for the processional.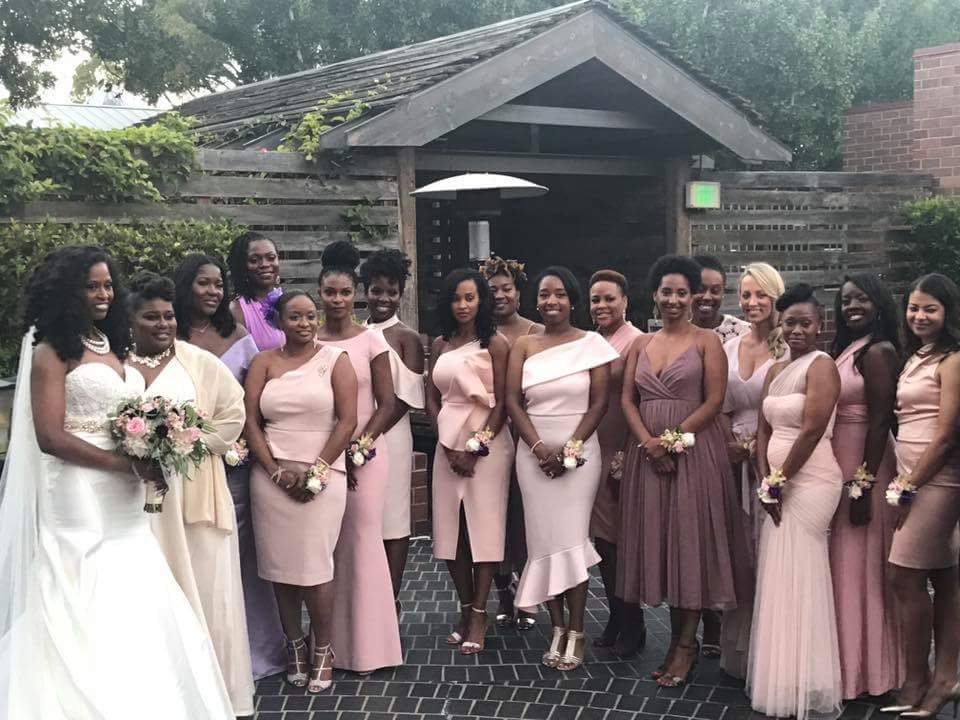 I have never been so overwhelmed with emotions. Having that time with my Dad before we walked down the aisle was everything and once it was time for us to walk towards my groom, I couldn't help but think about how blessed I am to have this perfect day with all of this love surrounding us.
So, I mentioned, no wedding goes off without a hitch, and after my father gave me away, our friend and brother-in-Christ gave the welcome, my best friend spoke about the importance of love and our officiant/friend began the ceremony, our wedding was infiltrated by helicopters! Yes, helicopters, like, it sounded like they were still looking for O.J. during his slow speed chase in the white Bronco. I couldn't believe it. The ceremony continued and although our  guests were unable to hear Vlad and I recite our vows, we could hear each other and it was something beautiful about us, being in that moment, still surrounded by our family and friends, but as f it was just the two of us. It was the same feeling I had when we met for the first time, surrounded by friends, but seemingly feeling as if it was just he and I at the table.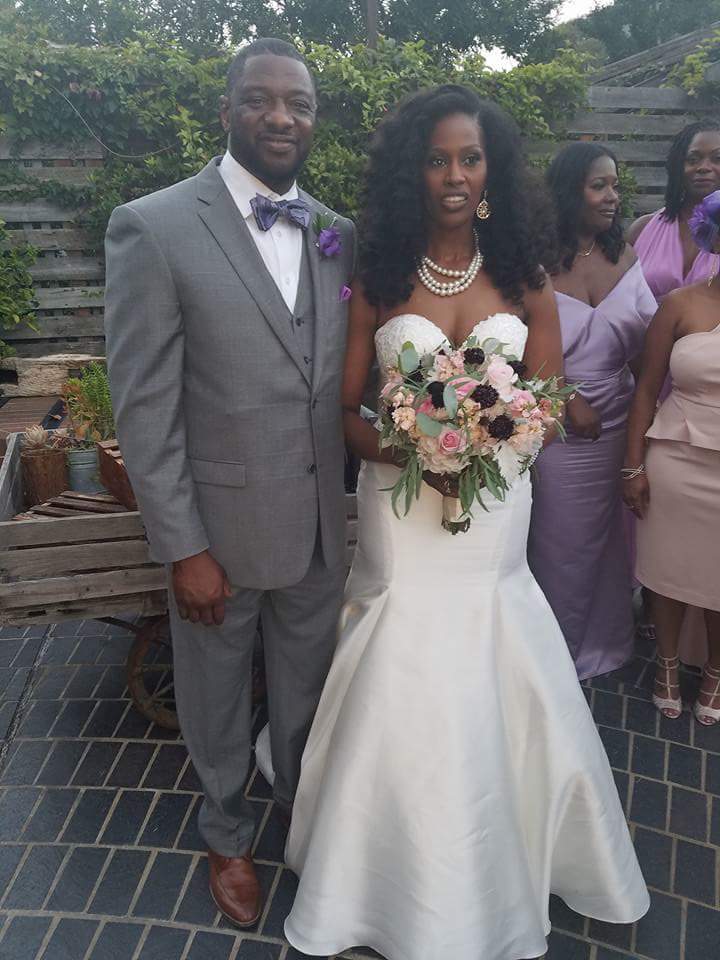 After the ceremony we headed to the beach for pictures with our girls and once we made it back to the venue, the night was a beautiful blur! Dinner, dancing, toasts, serenades, cake and more cake — the night went by so fast, but I couldn't have asked for a better day. Our wedding was worth the wait and God most definitely showered us with more blessings than we could have ever asked for.
Stay tuned for a full recap of Keisa's big day in her upcoming Tie the Knot Tuesday pictures (complete with professional photographs and video)! In the meantime, revisit her previous posts here and leave your best wishes for her and husband Vlad in the comments below.