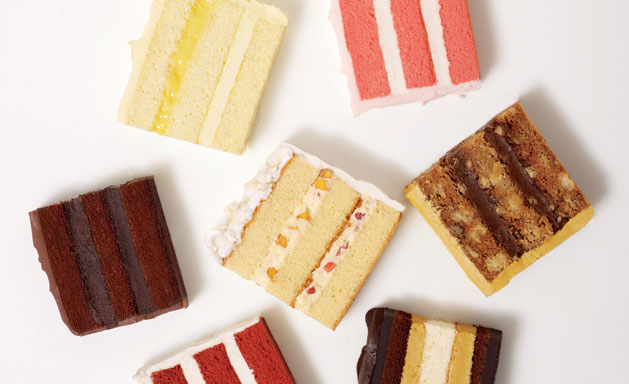 Cake tasting has definitely been a highlight of the wedding planning process. Yes, I had committed to losing 10-15 pounds prior to my wedding in four short months, but this was something that had to be done. For the greater good, I sampled 13 delicious flavors of cake and frosting and did it guilt-free. With Leonard out of town, I enlisted the help of my grandmother and MOH, Heather. They too, were happy to indulge.
The three of us tasted (and re-tasted) until we were able to narrow down the 13 flavors to just 4, each to be a separate tier. Red velvet, strawberry, lemon and chocolate. Then I had to decide which flavor would be on which tier. The bottom and largest tier should be the most appealing to all my guests. I was thinking red velvet, as it is my absolute favorite. Heather thinks strawberry, but considering that this was the first time I've ever had a strawberry cake that I liked, her vote was vetoed. My grandmother thought the biggest tier should be chocolate. Practical as usual. I text Leonard to get his opinion. His response? "I don't like red velvet or strawberry." My initial reaction was complete shock. Who doesn't like red velvet cake?!? (And how did I not know this after nearly three years of dating?) With his input, I decide that chocolate would be the bottom tier. But we were too far on the process to go back and re-decide on flavors, plus by this time I was on a major sugar high – no more cake for me.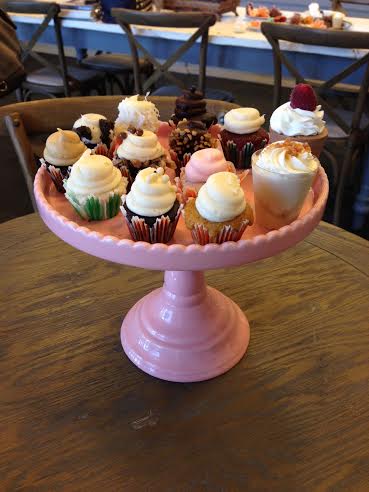 Lastly was cake design. Naturally, I'd searched the web and had several photos to show my consultant describing what I was looking for.  She pulled out her notebook and began a sketch. It was perfect. She then stated that this cake would have to be done using fondant and asked if I was okay with that. Concerned more with the cake looking pretty, I agreed. Heather however, did not. "You do not like fondant. Nobody likes fondant." Agreeing with her, my consultant said we can do butter cream but would have to redesign the cake. She also brought to my attention that a butter cream cake of the same size would be about half the price. Heather, the practical one, gave me a look and stated it was a no brainer. "Why would you pay twice as much when your guests are going to only eat half the cake? Plus who wants to peel off the frosting on their cake? Go with the butter cream."
So my cake consultant and I redesigned the cake and came up with something equally beautiful. Although fondant allows for more options design wise, it just doesn't taste good. Luckily, I picked a bakery that was great at what they do so they were able to still design me something wonderful. I also appreciated the that my cake consultant was honest with me about taste and pricing. She didn't just try to sell me a fondant cake cause she knew it'd cost more. My cake will be pretty and delicious. I've heard people say that with everything going on sometimes the bride and groom forget to eat. I might not eat a full meal, but I will be eating a nice slice of red velvet cake (which happens to be the second largest tier)!
Read Nicole's last Road to Mrs. post here and get the 411 on "naked" wedding cakes here!