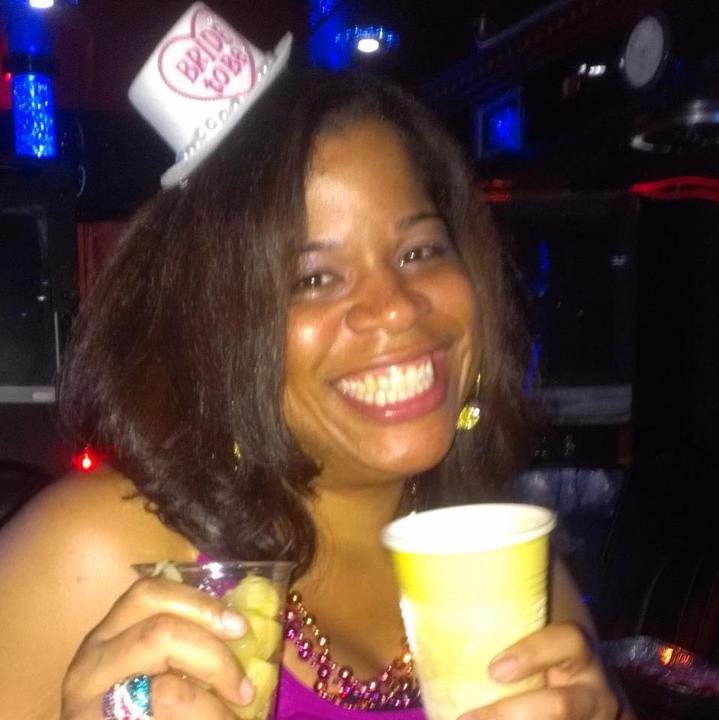 My bachelorette party, my bachelorette party, my bachelorette party! Where do I start? It was absolutely, positively fantastic. I had a great time. My girls chartered a party bus. A party bus. They recruited Shawn to help them surprise me. He blindfolded me and walked me outside to where they were waiting to whisk me away. We made several stops in Manhattan and TURNED OUT every single one. From the great food, the fun games, the alcohol laced snacks (they had booze in everything: the gummy bears, the fruit, the cake pops, etc.) and the err…. uh…. adult entertainment, they made sure I had a night to remember and I sure did. What a way to close my life's single chapter! They did a fantastic job.
In my last post I mentioned we would be spending Labor Day weekend in North Carolina for Royshawn's family reunion. I don't come from a large family, and have always been a bit envious of people who did. I can finally say I don't have to be envious anymore. Shawn has a big beautiful family. Each and every one of them embraced me like I had been a member forever. They made me feel included and comfortable.  There was no awkward transition feeling. There was just acceptance right from the beginning. I love the McKethan family.
All right Triple B, this is a bittersweet moment for me. This will be my final blog entry. September 15th is less than ten days away. I will be getting married in less than two weeks. This time has flown by so fast I can hardly believe it. I feel so humbled you guys have allowed me to share this process with you. My "Road to Mrs." has been an interesting ride. There were highs and lows along the way that's for sure, but throughout it all the opportunity I was afforded to share my experiences here have kept me sane at the crazy times. I am so thankful for the support you all have shown me. The encouragement you have given me. But mostly for the prayers you have bestowed on me. Thank you doesn't seem like a big enough statement to convey my feelings, but I do thank you all that shared this journey with me. See you on Tie the Knot Tuesday!
Watch Jene and her fiance Royshawn's equally hilarious and sweet farewell video to Triple B!
 Revisit all of Jene's Road to Mrs. blog entries here!