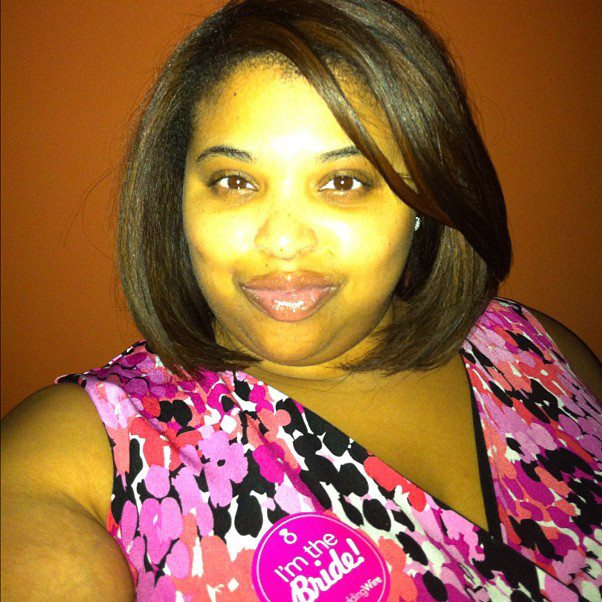 Decisions, decisions, decisions! I began my wedding planning journey by attending a few bridal shows in order to get a handle on the various vendors and options:
Decision #1: After attending a few bridal shows, it became obvious to me that we would need some help through this process. Neither Mr. DrummerBoy nor I are good at making decisions when presented with seemingly unlimited options. Not knowing where to begin, we hired a wedding coordinator to help guide us through all of the many details. I also began a Going to the Chapel Pinterest Board. This was instrumental in shaping the look and feel of our special day. Later on when Pinterest added 'group pinning' I invited my wedding coordinator and bridal party to pin ideas as well.
Decision #2: Next we chose our venue. We looked at a few very different types of venues including an art gallery, a ballroom and a historic manor but we both immediately fell in love with the same one and since we didn't have a preference for a specific date, we decided to choose a date based on the availability of our chosen venue.
Decision #3: Venue booked, we chose our bridal party. I knew that I wanted to do something slightly more special than a phone call so I ordered these cards from PaintedByRenee on Etsy: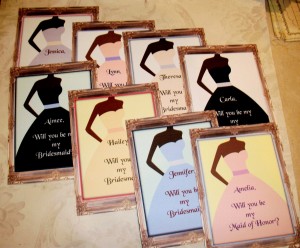 They were a big hit! Luckily, all of my girls (and his guys) said yes.
Decision #4: Venue and bridal party in place, our wedding coordinator began scheduling tastings with caterers. As a foodie, this was one of the most important decisions for me and these catering companies did not disappoint: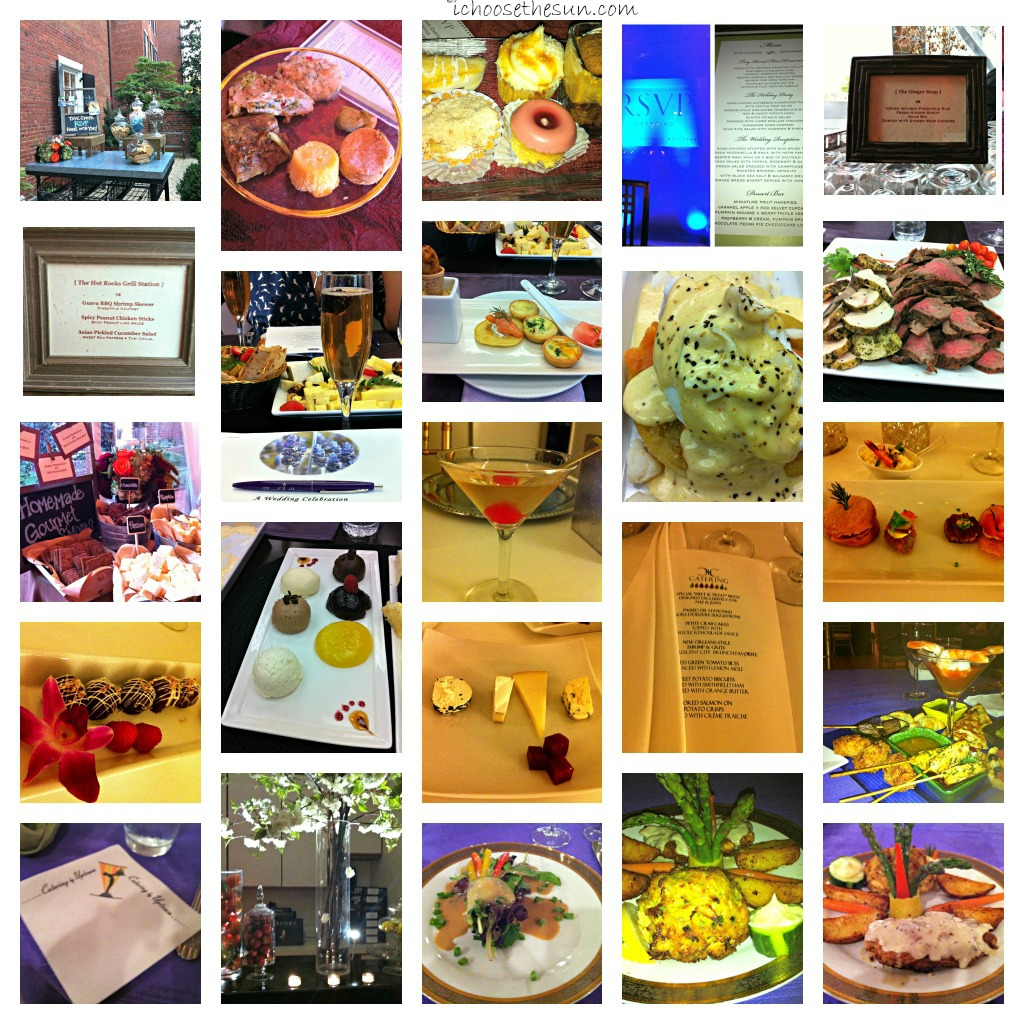 We had great tastings with them all but you'll have to stay tuned to see who we chose.
Decision #5: Most recently I began the search for my dress. I made two appointments a week apart at two local bridal shops that cater to curvy girls like me. My first appointment was with CurvyGirls Bridal in Fairfax, Virginia. Our consultant April was great. She was very patient and knowledgeable. After trying on several dresses, my mom and I left CurvyGirls excited about possibly returning to make the final decision.
One week later, I had an appointment with Curvaceous Couture in Columbia, Maryland. Both my mom and my best friend accompanied me. This visit screamed serendipity from the start. Our consultant for the day, Yuneisia, and I hit it off right away. Yuneisia really understood my preferences and concerns regarding style and shape and even talked me into trying styles I had not considered — and that's when it happened. I found my dress and yes, I cried!
 Six major decisions made, what more could be left? Plenty! Stay tuned for the next stop on The Road to Mrs…
What do you remember most about wedding planning? How did your decision-making process go?