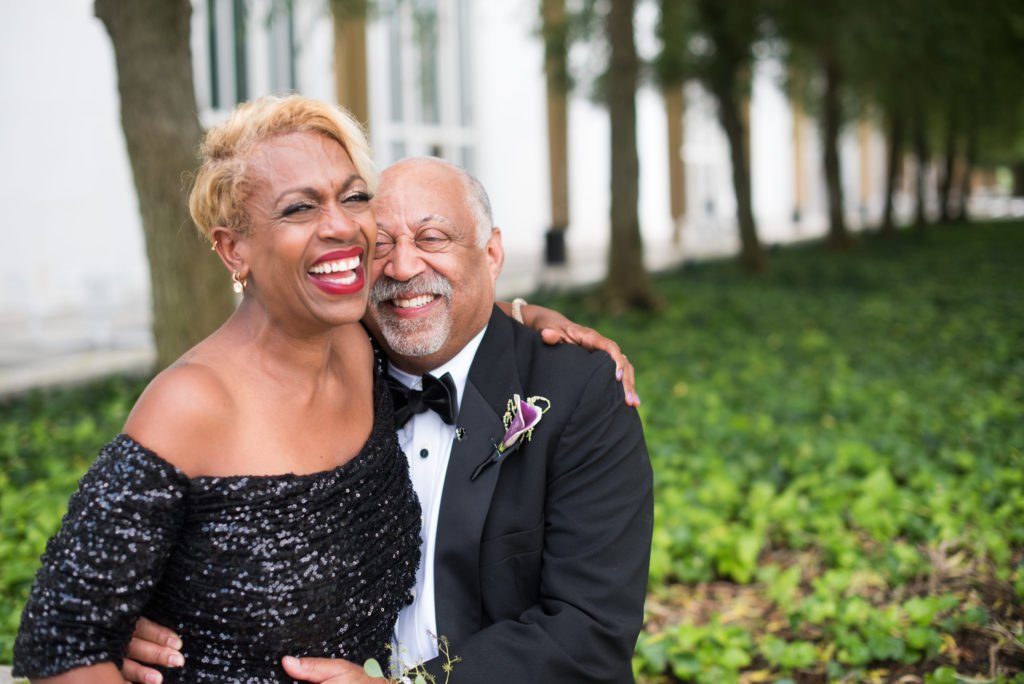 When this story came across our radar on Friday we could hardly wait to share it here on the blog. Get your tissue ready.
Jennifer and Timothy Bing were married 38 years ago but didn't have any professional pictures from their wedding day. Photos from the couple's nuptials held on July 7, 1979, at Seabrook Baptist Church in Lanham, Maryland, were destroyed in a fire at a local pharmacy. Remember, this was before creating digital backups was common practice.
For nearly four decades, the Bings have gone without wedding photos on their living room mantle. They had no wedding album to share with their grandchildren. But this year, their daughter and DMV wedding photographer Ashleigh Bing, surprised them with formal "bride and groom" portraits for their recent anniversary.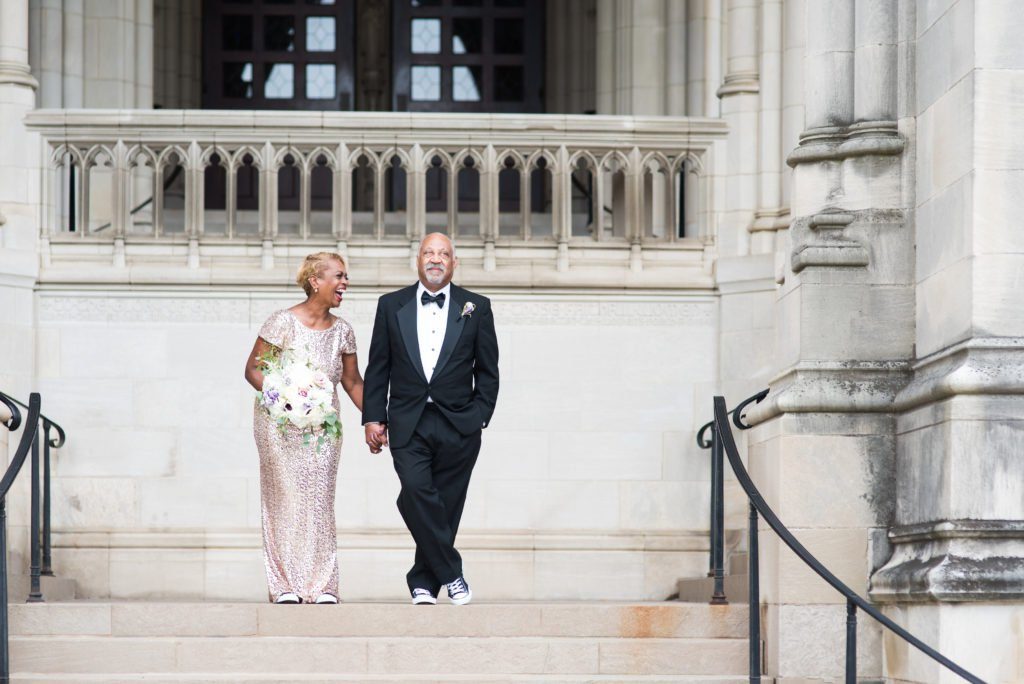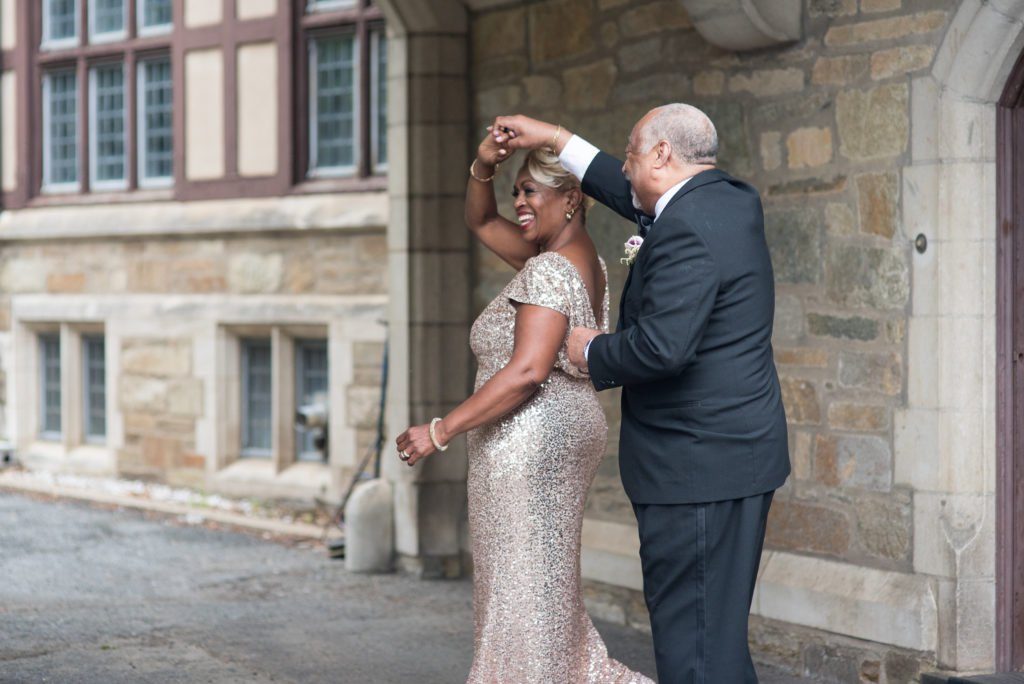 Ashleigh organized the entire photo session unbeknownst to her parents, right down to her mother's dresses and the duo's Chuck Taylors. "Knowing that my mom loves off the shoulder and high-front, low-back made it easy for me," she says of choosing her mom's two dresses from Rent the Runway. "She is not a glitz and glam dressy type, but I thought this was the perfect excuse to get all done up. My father loves Chucks and passed that love down to my brother and myself. Mom is not a heel wearer and I thought it would be cute for her to have her first pair of Chuck Taylors—she hasn't stopped wearing them since."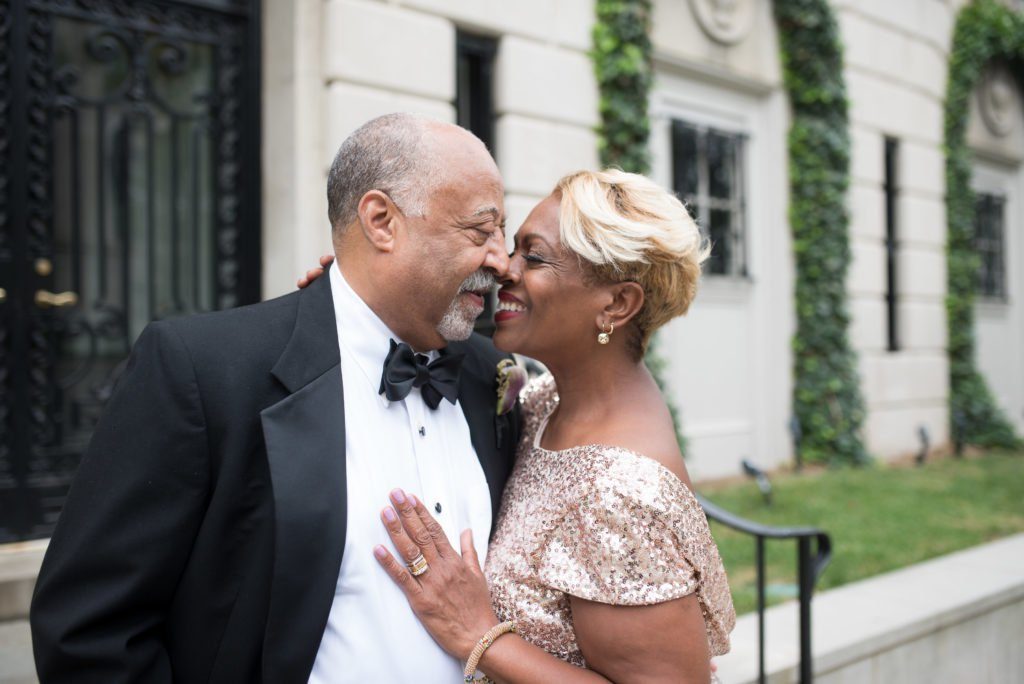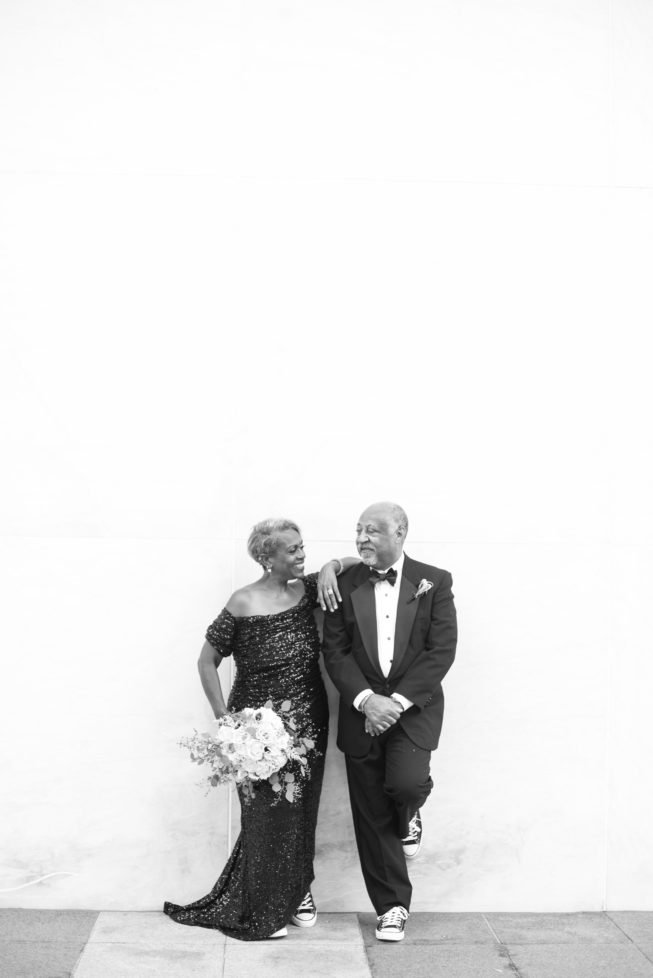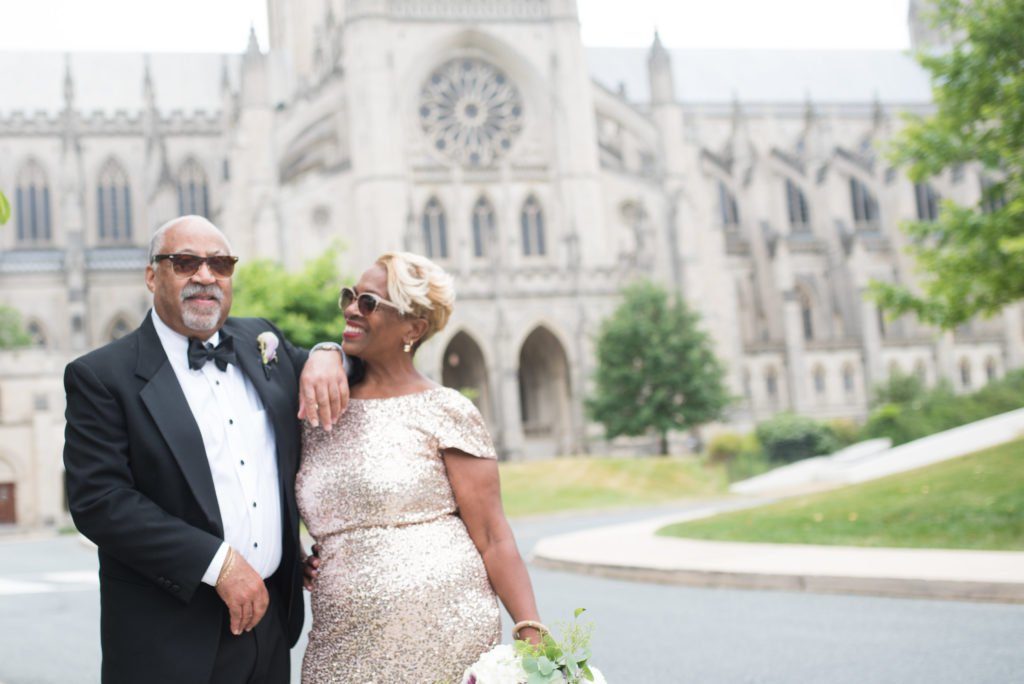 When asked how she felt after learning her wedding pictures were lost forever, the doting wife shared: "I was very upset." She continued, "I felt devastated. That's the only wedding I had … the only wedding I planned to have."
What made the loss especially heartbreaking for the mother of three was that those lost wedding photos were the last pictures taken of her father, who died two weeks later.
"That meant I would not have one picture of him walking me down the aisle. No pictures," Jennifer Bing, 65, of Bowie, Maryland, told ABC News. "While I was at my highest point, I plummeted in less than a two-week period. It was a dark time for me."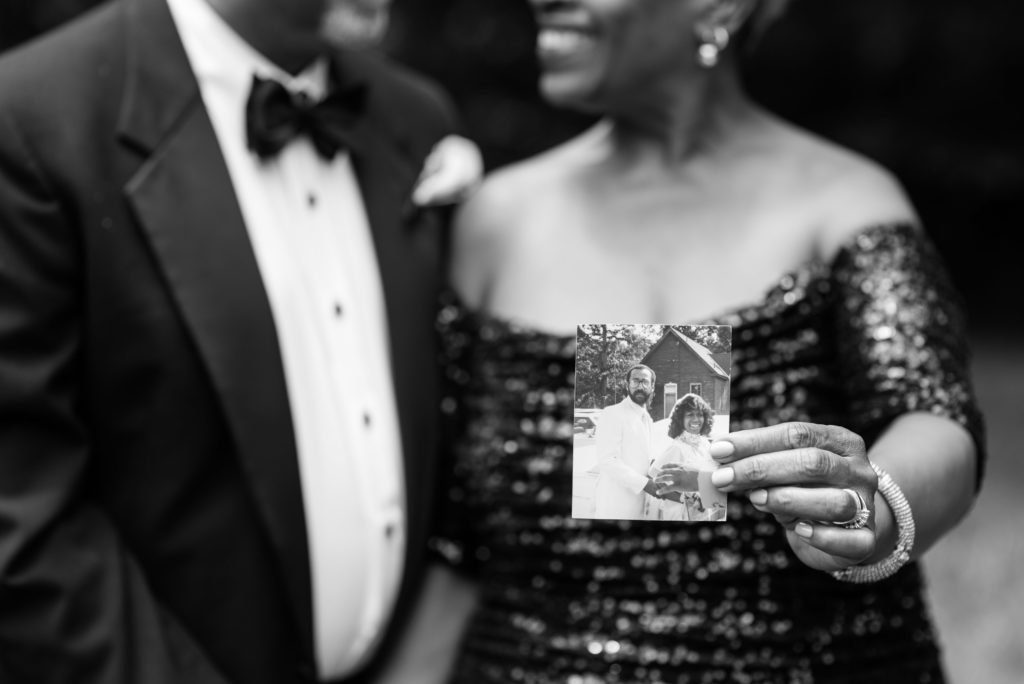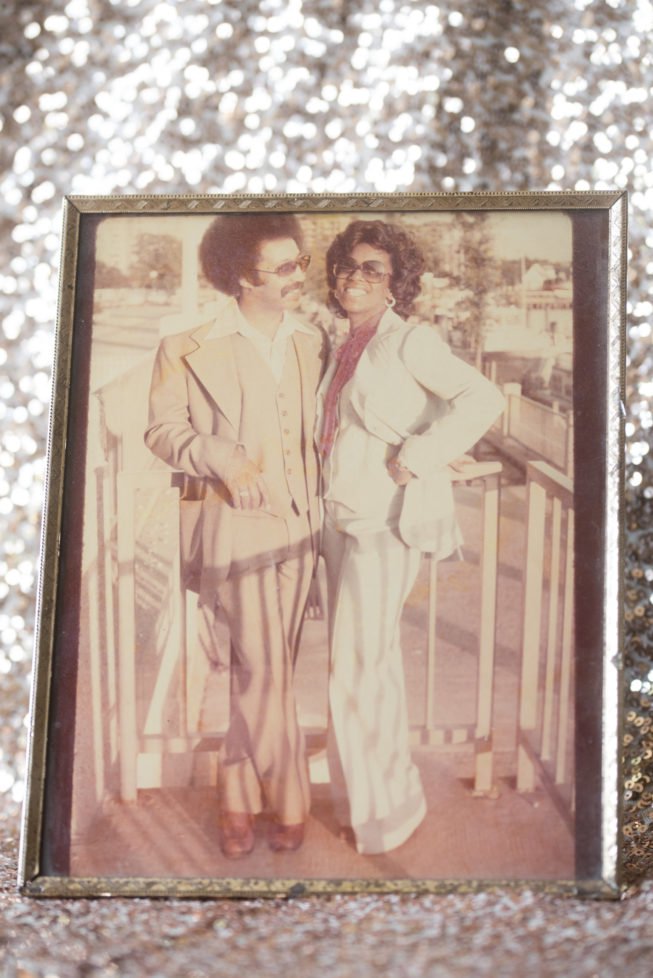 Instead of having the shoot at their local church, daughter Ashleigh decided to take the photos outside the Washington National Cathedral and the John F. Kennedy Center for the Performing Arts in Washington, D.C.
"I wanted them to have a really, really nice backdrop. They got married in a small community church in Maryland, which isn't that pretty," Ashleigh explained to ABC. "If they had to wait 40 years for some real pictures, I figured let's make it something nice."
"One of my favorite parts was that she had made a playlist of all our favorite music, which included the music that played at our wedding," Jennifer recalled. "We felt like celebrities."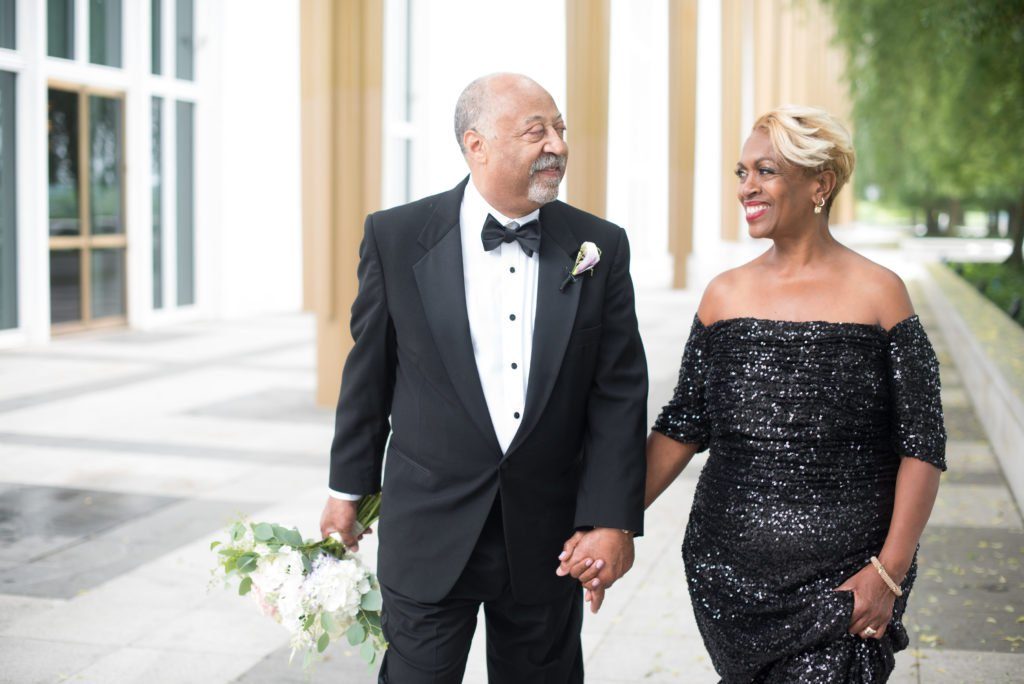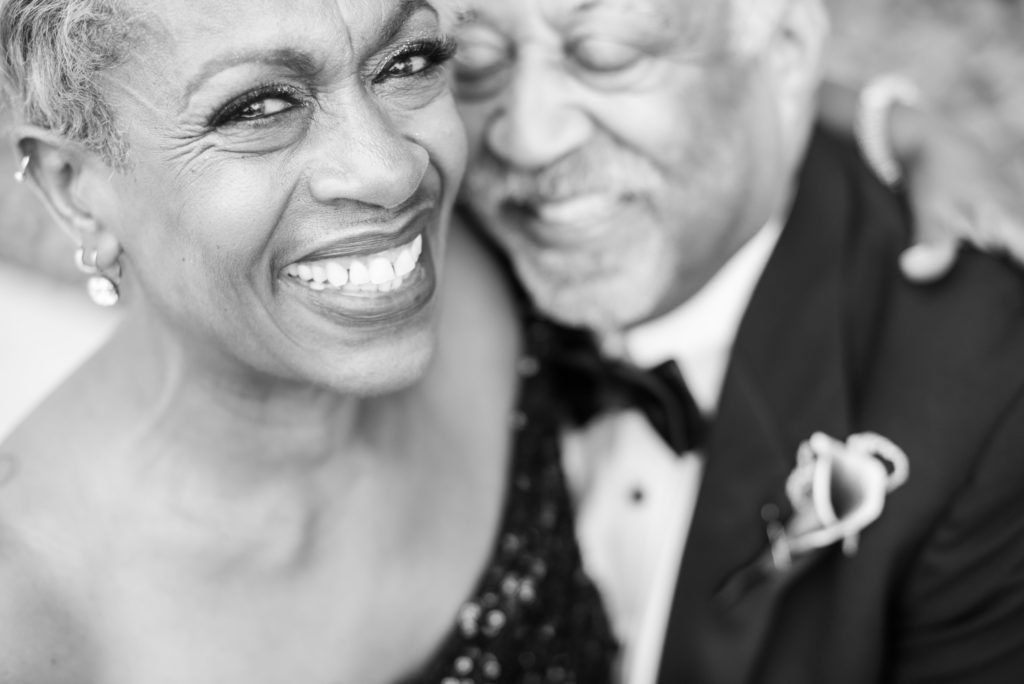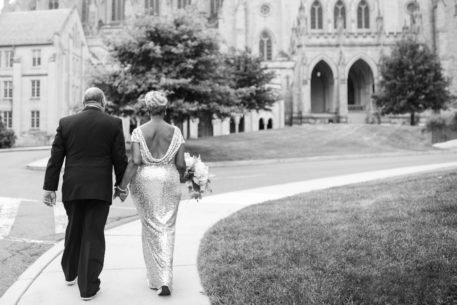 To cap it off, the couple's daughter had a photo album of all of her parents' anniversary photos delivered to them on their actual anniversary.
Jennifer's thoughts on her surprise three hour glam shoot to celebrate nearly 40 years of marriage? "It was awesome."
Well, we think The Bings are pretty freakin' awesome too.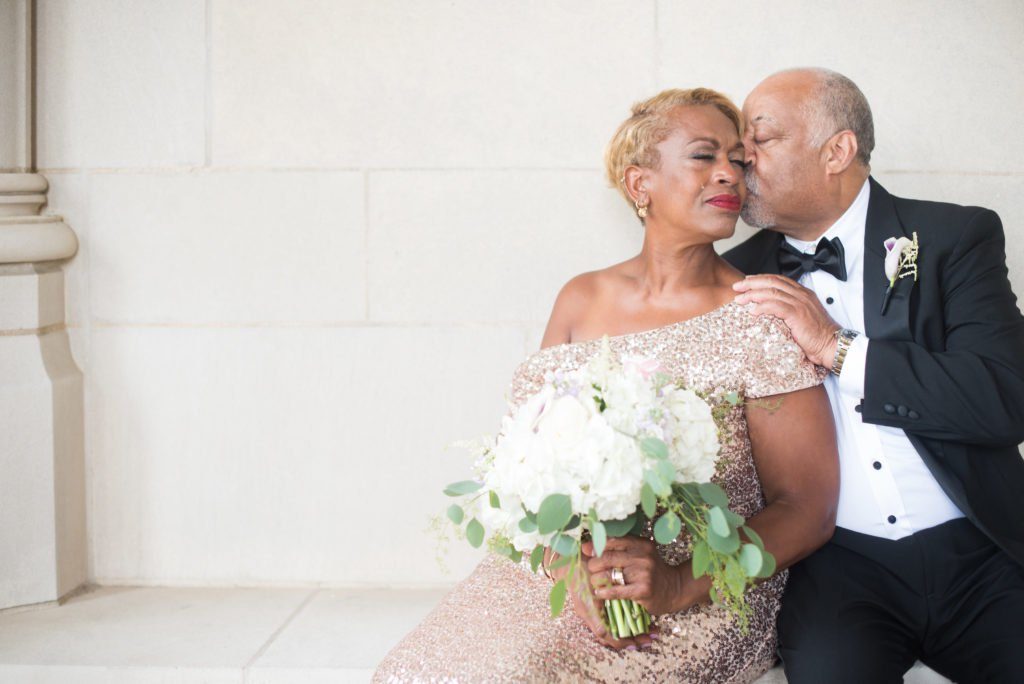 Photographer: Ashleigh Bing Photography | Venues: Washington National Cathedral, John F. Kennedy Center for the Performing Arts | Bouquet: Kimberly White, Violet Gardens Floral Design  | Makeup: Marquia James, GlamQui | Hair: Jenae White, White's Barber Co  | Dresses: Badgley Mischka, Rent the Runway | Tuxedo: Kuppenheimer | Bow Tie: Calvin Klein, Men's Wearhouse | Shoes: Converse Chuck Taylors
[Sources: Washingtonian + ABC News]
Share your well wishes for the The Bings in comments section!