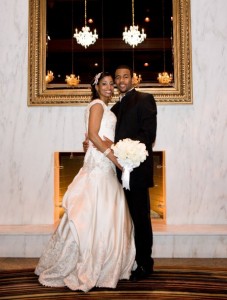 Happy Holidays! Since today is officially the last Tuesday of 2010, I decided to recap all of the wonderful Tie the Knot Tuesday profiles that have appeared on Triple B this year. Buckle up and enjoy!
Maryland couple Cleo and Lyncoln Dujon kicked Tie the Knot Tuesdays off right with their captivating wedding pics and candidness about becoming a blended family. They even gave us the scoop on their wedding videos. I'll always be grateful to them for agreeing to be apart of Triple B when the site was still in the womb. They understood my vision and rocked with it. Sandra and Kevin are another Maryland TTKT couple that was refreshingly frank about becoming a blended family. Their profile even got Triple B link love on Black & Married with Kids!
Trying to identify my fave TTKT couple is like a mother trying to choose which child is her favorite. Even if she really has one, to publicly admit it seems horrible. I adore them all for different reasons. For example, I love the culture and history that was displayed in Camille and Uchenna's gorgeous wedding! Another culturally rich ceremony was had by Virdina and Kevin. Didn't you just melt watching Kevin recite his vows in Creole to his Haitian bride?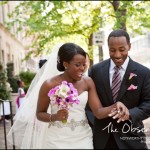 And speaking of blending cultures, Daya and Gowshihan did an excellent job in "marrying" two very different backgrounds for their big day as did Samilah and Ted with their low-key yet classy affair at Brooklyn's Akwaaba Bed & Breakfast. Another low-key and classy affair featured in TTKT were the nuptials of Lynda and Alonzo. The couple chose to wed in their charming Harlem townhouse and to date their feature has received the most comments on the site, ever! (55 and counting…) I loved showcasing their wedding because it proves that small and intimate doesn't have to mean cheap and boring. And what about Kelly and Bryan? Who would ever guess that their fab wedding only cost $5,000??!! But wait, who doesn't love a good 'ole high school sweetheart romance gone right? Philly couple Tyisha and Lamar showed us that sometimes teenage love does last.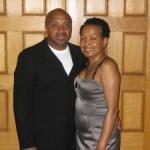 Triple B also had it's share of southern belles in TTKT this year. There was Tamika and Bakari's beautiful waterfront wedding in Virginia. Erika and Terence also chose to jump the broom in Virginia. (Wasn't Terence's proposal video hilarious?) Andrea and Brandon opted to get hitched in North Carolina at a serene and sophisticated winery. New York City transplants Tewanna and Marshall also wed in North Carolina — in the exact same location where the couple had their first date and got engaged. Awww!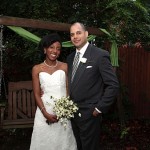 Since you guys followed her planning journey to the altar, I'm sure Charli and Gibran's wedding was particularly memorable, right? Their photos were simply gorgeous! Nicole and Marcus also had gorgeous images but their wedding trailer was what I most enjoyed about their profile. Fun Fact: Charli and Nicole were college roommates!
Last but certainly not least, the wedding of Danielle and Isaac was nothing short of amazing. (We all overuse that word but it is definitely fitting here.) As I mentioned on Facebook, if this couple's story doesn't move you, have your pulse checked immediately. It was my honor to highlight the nuptials of such an inspiring couple.
Who was your favorite Tie the Knot Tuesday couple and why? What would you like to see more of in this section of the site of 2011? Pictures? Videos? Budget bridal tips?
***Did you or someone you know recently tie the knot? Complete this brief form and the wedding just might be featured in an upcoming Black Bridal Bliss feature!***