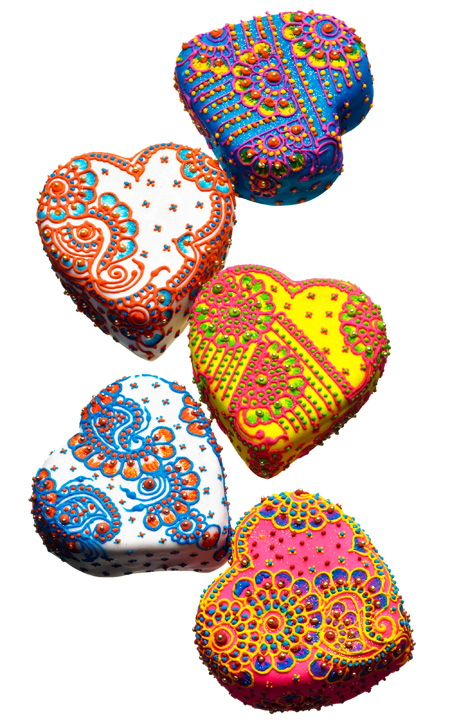 I first learned of the fab bakery Creme Delicious while at the wedding of Chris and Jada Paul. The couple had a traditional white multi-tier cake but mid-way through the reception guests were treated to individual cakes similar to those above. And then at the Martha Stewart Weddings soriee last fall, I got to see more of Creme's edible artistry upclose. Sweet!
Creme Delicious produces the adorable mini-cakes pictured but also large standard-size cakes, cupcakes and even cookies. These henna-inspired desserts don't come cheap (prices begin at $13 per serving with a $500 minimum and the 2″x5″ mini-cakes are $25 a pop) but for those who can afford to splurge and want a statement-making cake at their reception, Creme Delicious is a winner. Oh and in addition to being a pleasure to look at, the cakes come in yummy flavors like green tea, red velvet, and pink champagne (!), as well as the classics, chocolate and vanilla.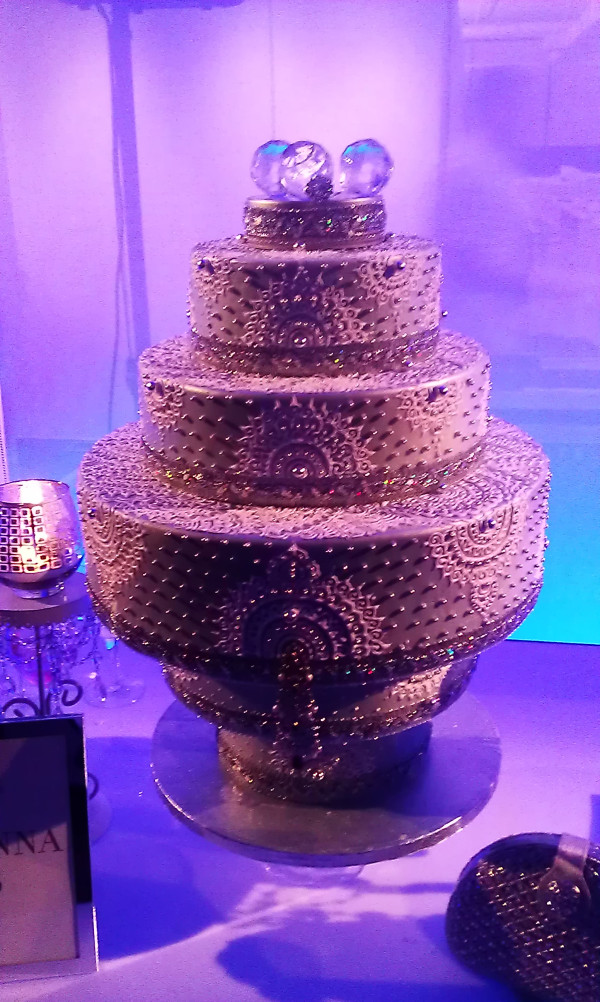 Creme Delicious founder Sandy Pantangay studied the art of henna while growing up in India. Her attention to detail is beyond impressive: each cake goes through a nine-step baking and decoration process, which includes colorful airbrushing, three rounds of intricate henna-inspired piping, careful placement of sugar beads, and a dusting of edible gold glitter. One downfall of having these cakes at your affair? Guests might think they're too pretty to eat!
If your budget allowed, would you order Creme Delicious cakes for your big day? Why/why not?