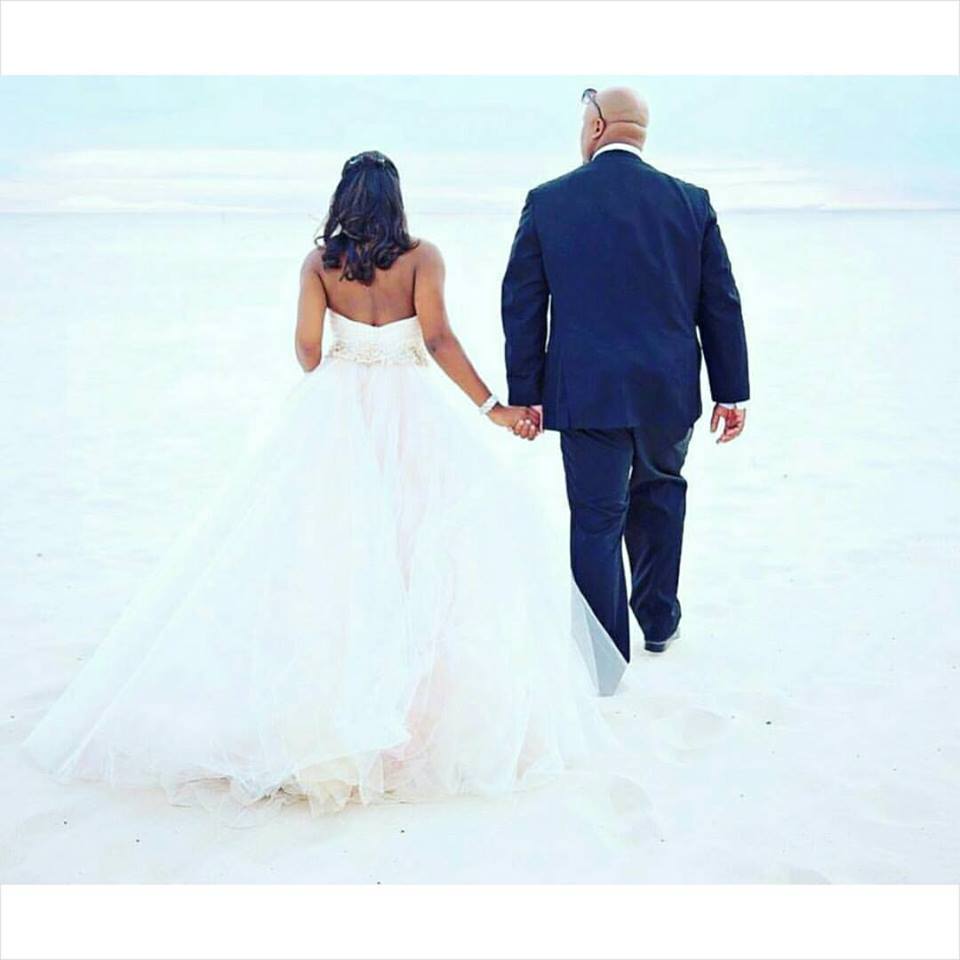 The hubby and I have friends who recently tied the knot in St. Lucia. I was texting with the bride a few weeks before their wedding when she shared the sentiments below:
"We are so excited but nervous at the same time. Let me know if you have any tips for staying calm [before] the big day."
I had to share those tips here too because this is undoubtedly the way most engaged couples feel leading up to their wedding day. Here are Triple B's top five tips for maintaining your bridal bliss as you prepare for your nuptials:
Expect the unexpected. Then, pass the torch. Planning a wedding of any size/location includes lots of moving parts. Everyone will not RSVP on time and some guests will add names when they shouldn't. People might be bold enough to contact you–or your mama–to request an invite. One word: Delegate. This is easier said than done but your future self will thank you for passing that stress to someone else; and not your parents. Just make sure it is someone who cares about your union yet isn't afraid to tell folks no.
Details matter, but don't sweat the small stuff. As you get closer to your wedding, some of the details you envisioned having when you first started planning may have gotten lost. It is okay. No really, it's okay. (No one else will notice, boo.)
Remember to leave about 5% of your overall budget free for last minute ish. Why? Ask any couple who has ever had a wedding. If by some miraculous chance you don't end up needing these reserved funds, you can use it toward your honeymoon, emergency fund, baby fund, etc.
Don't forget to continue having fun with your fiance/fiancee. Keep your date nights, date days, just because sweet (or spicy) texts, and all that good stuff going! Wedding planning gets stressful but your partner can be your stress reliever.
You will never get this time back so savor it. Document your journey from Miss to Mrs. in a way that is true to you. (Instagram is the vehicle for some, a private journal works better for others.) Life is for living!
Keep it all in perspective. Never, ever, eva forget this: The wedding is a day, the marriage is (hopefully) a lifetime. Centerpieces, programs, veils…None of these things will matter six years, six months or even six weeks after you say I Do. We cannot stress this enough: Marriage > Wedding.
Don't forget about our handy wedding planning timeline to help keep you on track.
Do you have additional tips? Share 'em in the comments!
Photo by: Grady James Photography.