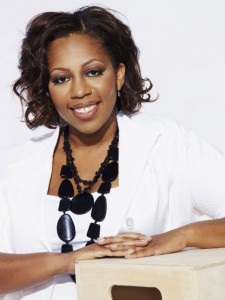 Hey there! Today we have an *exclusive* interview with cosmetic dentist and owner of VIP Smiles Dr. Catrise-Austin. Dr. Austin is also the author of "5 Steps to the Hollywood A-List Smile". This bi-coastal dental vet has worked with some of your favorite entertainers like Eva Marcille, Missy Elliot and Common.  Read on for her expert tips on getting and maintaining sparkly pearly whites, investing in an easy fix for crooked teeth and achieving a picture perfect smile for your big day even if you have little to no dental insurance!
BlackBridalBliss.com: Dr. Austin, do you offer any special dental packages for brides-to-be?
Dr. Catrice Austin: Yes I do. I prefer to get those started at least three months before the wedding day. Many brides want a professional teeth cleaning and whitening before their wedding. I have a bridal workout plan that includes flossing and brushing for at least two minutes, two-three times a day.

BBB: What are some other services you offer for your clients preparing to walk down the aisle?
Dr. Austin: There is a product called Snap On Smile that is increasingly popular with brides. It is like the cosmetic version of the grill and ideal for those with large spaces between their teeth or missing teeth. It takes approximately 10-14 days to get back once fitted for the Snap On Smile. It looks very natural and is a painless process. Also, you don't have to take it out to eat.

BBB: Wow! How much does that cost?
Dr. Austin: There is a $1,500 flat fee per appliance.
BBB: That leads me to my next question…What advice do you have for those women preparing to jump the broom that want to enhance their smile but unfortunately have little to no dental insurance?
Dr. Austin: Always consider dental school as a low-cost option. In the NY tri-state area, New York University and Columbia University are excellent choices. Also, research teaching hospitals where you can see a resident that is still an actual licensed dentist but available at a mere fraction of the price of an established one.
BBB: Every bride wants to have a picture perfect smile in her wedding pictures and video(s). What are three things people can begin doing early to ensure this?
Dr. Austin: Changing old silver fillings to white can really make a difference in your smile. I suggest my patients use a Pulsar electronic toothbrush. It vibrates and will help remove surface stains. The Crest 3-D White Collection is very good and you should begin to see results in about three days. But remember, whitening toothpaste alone won't work if your teeth are yellow. And investing in a multi-care mouthwash is also suggested.

To contact Dr. Austin for a personal appointment, visit her site here!