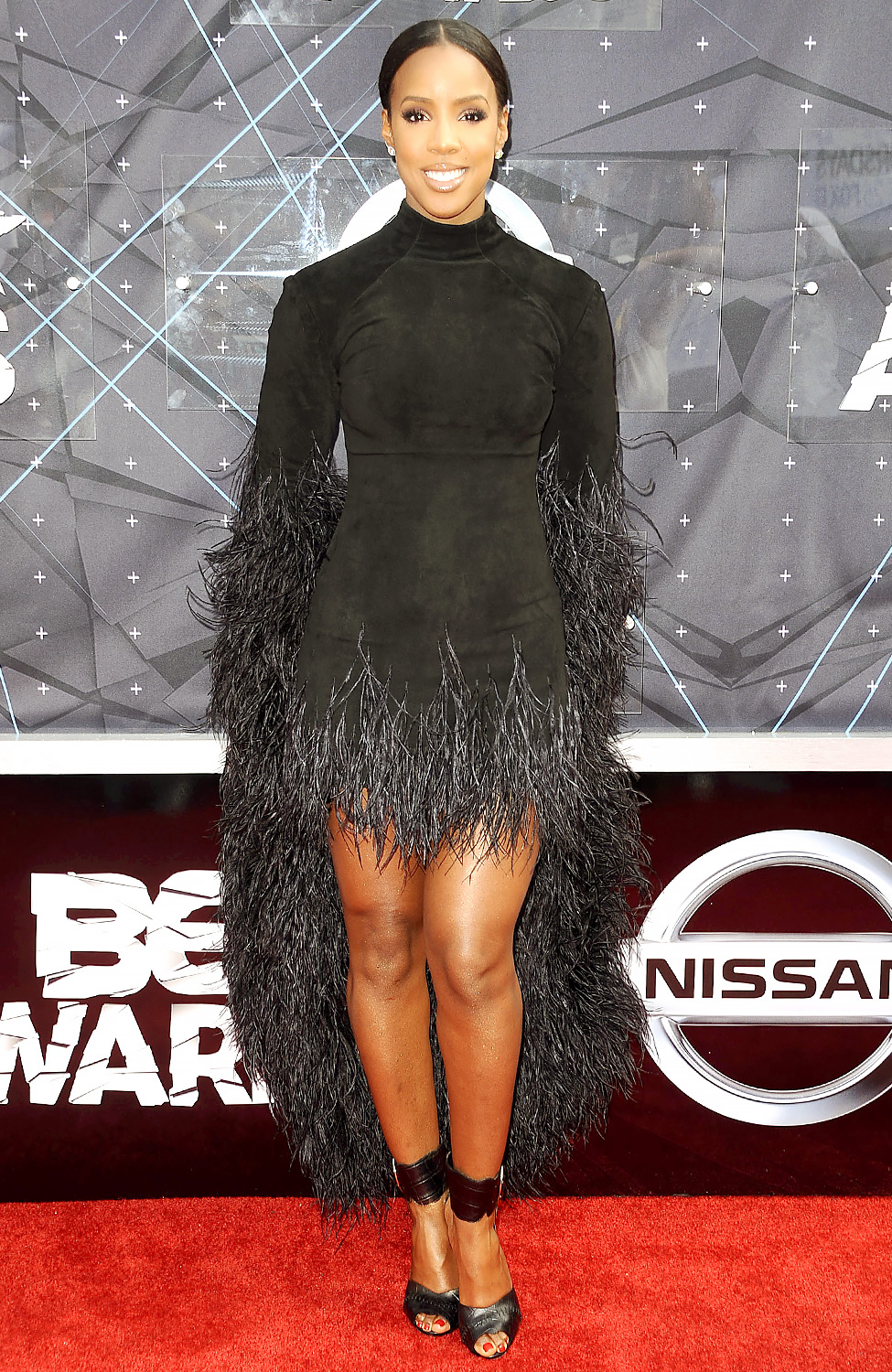 Mars thinks – I like this dress, but I don't think it works for bridal related events. When did Kelly get those legs? Wow! She has always been my biggest crush in Destiny's Child, but really…when did she get those legs? Okay…I'm back talking about the dress. Depending on the season, perhaps this could be pulled into bridal apparel during an Engagement Session. My suggestion would be to buy the dress (or something similar) and wear it the next time you want to persuade your husband to do something. You'll have at least 50/50 odds.
Venus thinks – Am I the only one who believes that this dress is absolutely stunning? Both classic and exotic Kelly Rowland slayed in her frock at the 2015 BET Awards. Her execution was perfect, hair pulled back accompanied by peep toe pumps this red carpet look was to die for. I know you're probably thinking Venus where exactly am I supposed to wear this? Well, I'm glad you asked! Prepping for a reception change? WOW your guests in a similar look that's both fun and tasteful. What do you guys think about Mrs. Kelly's fabulous frock?
Check out what Mars and Venus had to say last week here.