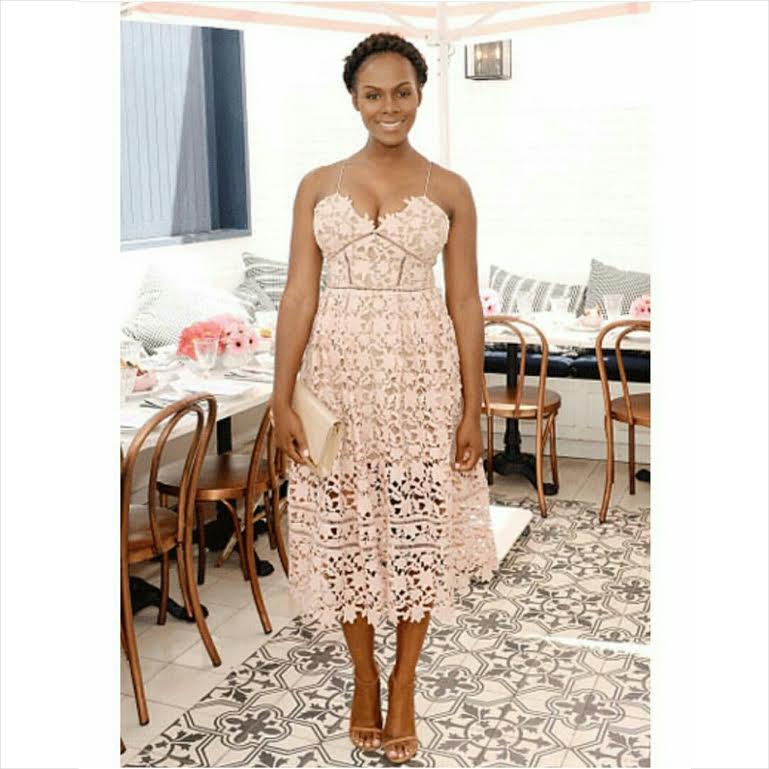 Mars thinks – I'm digging this origami inspired, spaghetti strap dress. The fact that I'm able to look at Tika and claim it's work, is a super sweet bonus. With spring already here and summer around the corner, this dress would be an awesome selection for an engaged woman to wear at her bridal shower or brunch. Great choice, Venus.
Venus thinks – I'm not usually a fan of lace but I think this look is perfect for a bridal brunch or shower. I love how it's paired with nude shoes and braided crown. The lace cut out requires minimal accessories but if I had to add one it would have to be a bracelet.
                     Check out what Mars and Venus had to say last week here.
Get tips on planning your own bridal shower brunch here.