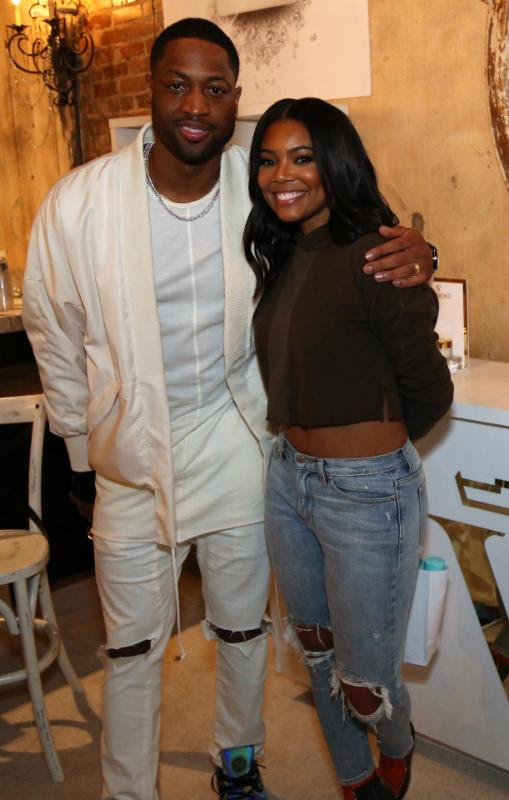 Mars thinks – We don't often catch these two dressed super casual. This could be great date attire. Dwyane may want to carry a change of clothes in the car, it only takes a second to ruin an all white outfit. By wearing a crop top, Gab is subtly reminding us that 40+ & Fab is real.
Venus thinks – This is definitely an ideal date night look! Gabrielle looks ready for movies or miniature golf. I'm diggin' her ripped jeans and crop top. D. Wade may not want to be too active in his all-white. I love his ivory bomber and ripped jeans.
What do you guys think?
Check out what Mars and Venus had to say about wedding fashion last week here!