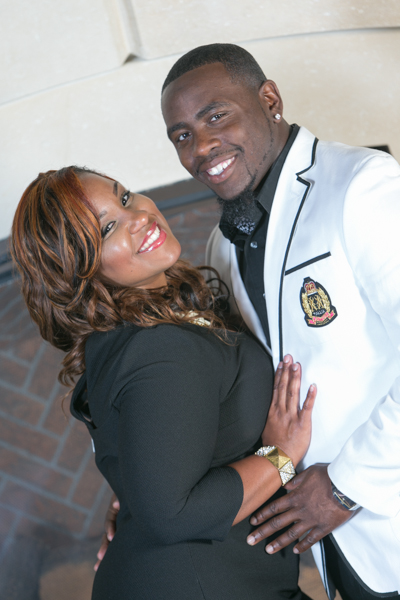 Couple: Ashley + Lenoard
Engagement Session Locations: St. Simon Island and Jekyll Island (near Brunswick, GA) and Miami/Daytona Beach
Wedding Date: May 10, 2015
Wedding Location: Ocoee, FL
Today's featured couple, Ashley and Leonard, were submitted by Triple B friend AJ Shorter. The couple met in 2010 at a Bethune Cookman University graduation ceremony. Seven months later the pair began dating exclusively and on Christmas Day of 2013, Leonard asked Ashley to be his wife. Both Ashely and Leonard's parents were able to share in the joyous occasion.
Ashley explains, "Leonard's parents live in Brunswick, GA which happens to house two beautiful islands named St. Simon Island and Jekyll Island. We chose areas that reminded us of the love we shared: A beautiful resort called King and Prince where examples of class and talent were displayed. The peacefulness of the outdoors and a historic home showed how we desire our love to grow old and live in harmony. Lastly, the calm waters of Driftwood Beach brought a Miami/Daytona Beach connection as the oceans represent our serenity with one another. Props like the piano and signs of love tie in two of our favorite things."
[cincopa A4KA4bsOGlCL]
[Images by AJ Shorter Photography.]
Take a look at past Tie the Knot Tuesday and (Not Quite) Tie the Knot Tuesday features here.
***Did you or someone you know recently tie the knot? Complete this brief form and the wedding just might be featured in an upcoming Black Bridal Bliss feature!***