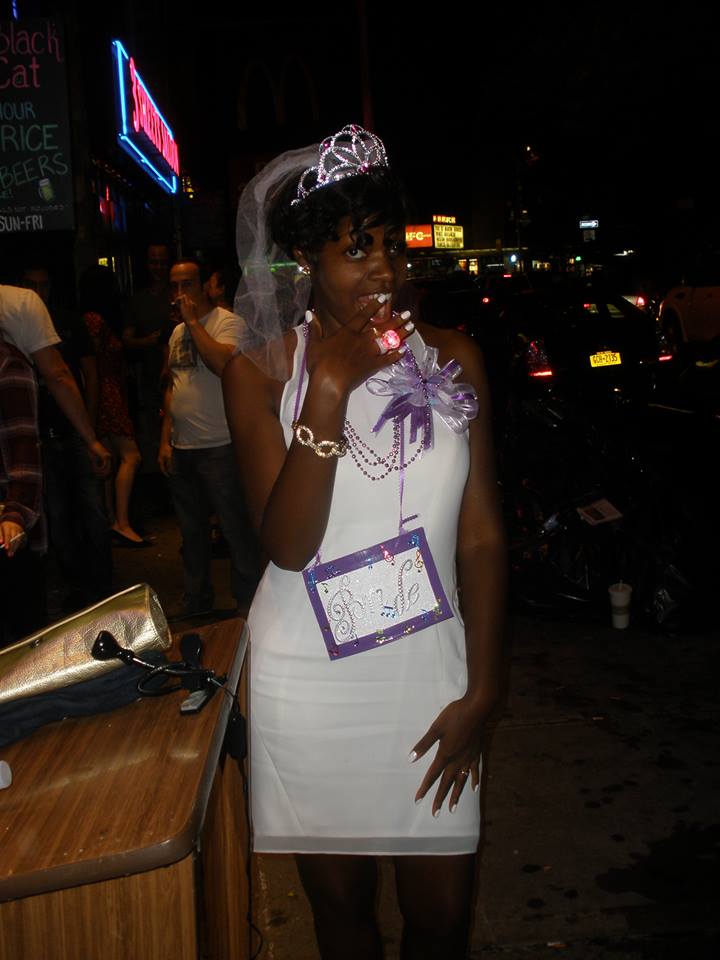 One of the highlights in my wedding planning process which is quickly coming to a close was my bridal shower and bachelorette weekend. After posting about them on numerous occasions as a resource for other brides, I was a little nervous about what type of fete I would have myself. Contrary to what many predicted, I opted not to do the Miami or Vegas jaunt but definitely still had a ball! Here's why:
My bridal shower/bachelorette weekend began with a luxurious facial at Milla's Treatment Boutique. Next I did the standard mani, pedi and hair stylist appointment. I opted to wear a lwd (little white dress) by Ann Taylor with gold accessories. I felt great. FYI: Everything I wore during the weekend was something I already had in my closet (whether I purchased it or it was gifted to me). Ladies, don't underestimate the power of shopping in your own closet. So many of us feel the need to buy something new for every special occasion but it is rarely necessary.
My shower was held at my friend's Mo's home and gatherings at her place are always fun. The fact that she was seven months pregnant at the time reminded me of what a great friend she is. There was a smorgasbord of food including my girl Esh's infamous salad, tasty libations from Delicia (the Red Velvet was a hit), tears (the good kind) and a ton of laughs. My mother attempted to surprise me (someone spilled the beans) by traveling up for the shower and Mr. TK's mom was in attendance, too. Three of my cousins traveled from as far as North Carolina — with handmade gifts in tow– to help shower me. It was an intimate gathering of some of my closest loved ones. I was able to go around the room and personally say something about everyone there. I will never forget that. There wasn't a dry eye in the room. (A preview of the waterworks to come at the wedding perhaps?) Another highlight of the day are the "nameplates" my cousin Kaia handmade for every bridesmaid plus my mom and Mr. TK's mom. I'm wearing mine in the above pic. Of the many thoughtful gifts I received, one standout is a gift certificate for belly dancing lessons from my bridesmaids. I'm so excited about redeeming it and I'm sure Mr. TK is, too.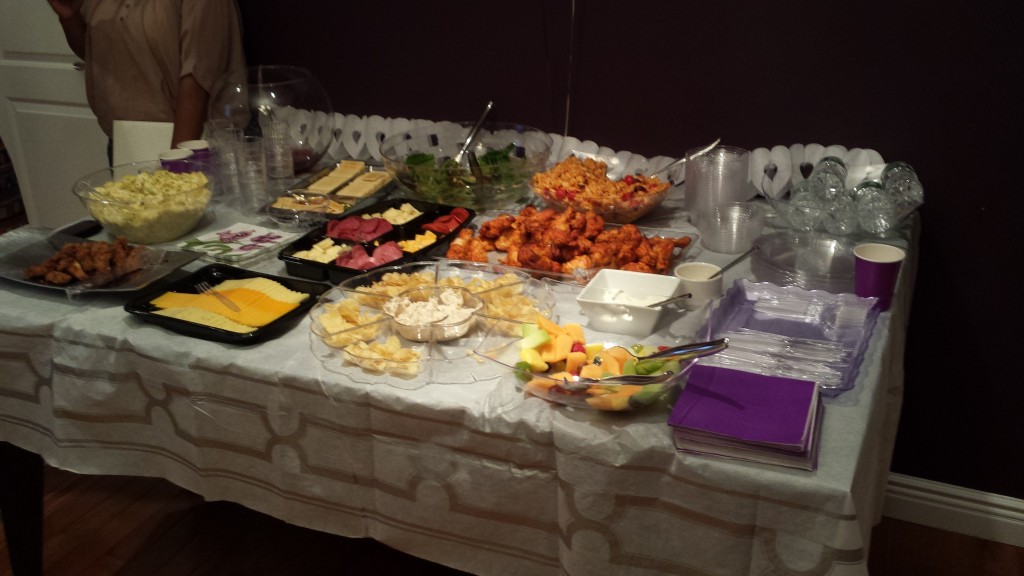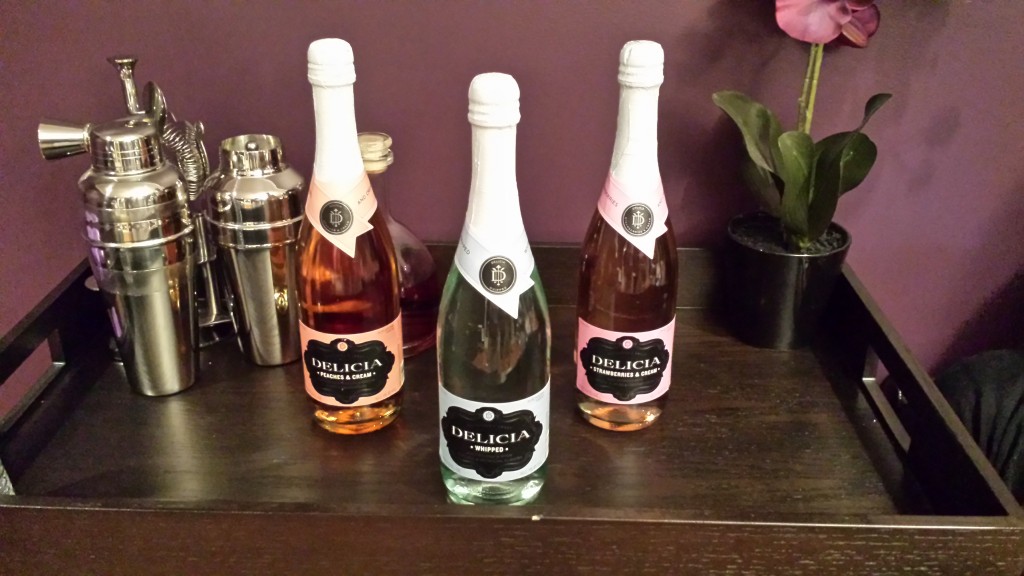 On the agenda for the evening was partying until our feet hurt at a NYC downtown club. We partied like it was 1999. Literally. I had so much fun. The club wasn't especially fancy but the music was great. And yes I kept my cheesy handmade veil on all night.
Although I opted to stay local for my bridal shower/bachelorette weekend, I still wanted to feel like a tourist. So I booked a surprisingly inexpensive hotel room at the Ritz Carlton in Battery Park. My cousins and I stayed up while reminiscing about childhood summers spent with our grandmothers in rural North Carolina and shared our hopes, dreams and fears about love, marriage and parenthood even after partying until the wee hours of the morning. Great stuff!
When I reserved the room I mentioned that my stay was part of a bachelorette celebration. To my (pleasant) shock upon checking in, I learned the basic room had been updated to a suite – free of charge. Of course I was thrilled. There was a breathtaking view of downtown Manhattan. Lesson: Upgrades and freebies could be the byproduct of sharing news about the nature of your trip, stay, etc. when planning a bridal shower/bachelorette trip or honeymoon. On Sunday, I treated myself to a hot stone massage at the Ritz — it was heavenly. The best part was I simply took the elevator from our hotel room and boom I was in the spa. No subway or taxi ride required.
My fun weekend ended with brunch at the Mondrian Soho Hotel. This is one of my fave boutique hotels in Manhattan — it has a sick rooftop and the interior design is bananas. I am especially smitten with the lush greenery in their courtyard. I felt like breaking bread there was a true NYC thing to do.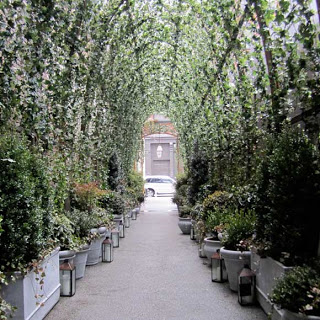 All in all I had a very memorable bridal shower/bachelorette weekend. (Of course I left a few things out — hee, hee — but rest assured everyone made it through the weekend without visiting the emergency room or having to call a lawyer.) I have a lot of love in my life and there are a whole lotta folks rooting for me and Mr. TK. Mission accomplished.