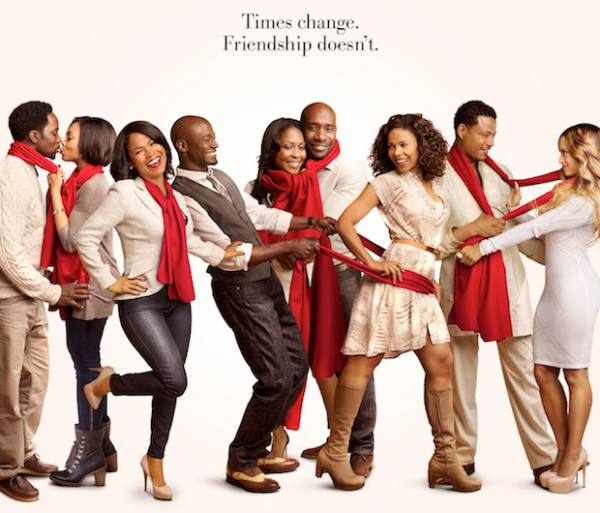 On Tuesday evening, Mr. TK and I had the pleasure of viewing a screening of the highly anticipated sequel, The Best Man Holiday. As a newly married couple, free date nights are always welcomed but we were especially excited to check out this film since we're both fans of the original movie. Watching this movie was similar to catching up with old friends — we laughed, we cried (Yes, Mr. TK shed a few tears, y'all.) and I said "Aww!" outloud at least half a dozen times. Here are my top seven — spoiler-free — reasons you should see TBMH, this weekend:
1 – I'll spare you a spiel on why it is important to support films that portray healthy and balanced relationships of Black folks. Because you know that already, right?! But, it is important to note that these characters are relatable and the storylines will resonate with you. While you might not have an uber-successful pro-athlete like Morris Chestnut's character in your circle…or perhaps you do, I'm sure you do know a couple that seems to have an idealistic life: thriving careers, cute and likeable children, a gorgeous home (for their means), etc. Throughout the movie, I guarantee you'll find yourself comparing the characters to people in your life which is typically a sign of good writing.
2 – You'll get to see Morris Chestnut shirtless.
3 – Number two. Day-um!
4 – Terrence Howard is hilarious in this movie.
5 – This film addresses many of the very real yet tough challenges married couples face post-honeymoon such as infertility, life-threatening illness, financial hardships, trust or lack of it and friendships of the opposite sex.
6 – It is always refreshing to see sincere camaraderie and friendship between Black men on the silver screen. There is a value in this we often take for granted. When any man, but especially a Black man (Because aren't they all supposed to be menacing thugs?), tells another Black man I love you in a non-sexual way, it helps validate what I witness on a regular basis with my male family and friends.
7 – This movie reminded me that even in the midst of life's biggest storms, there is a little bit of light somewhere. I know that cliche might have made some of you want to throw up, but this way of thinking has worked in my life so I appreciate the message in a movie; particularly when it is done in a smart way.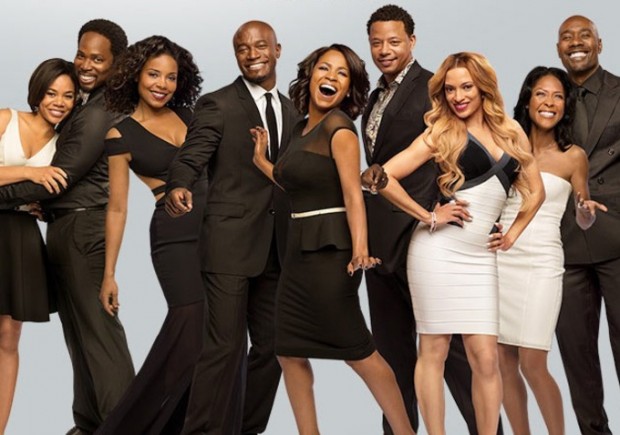 Are you planning to see The Best Man Holiday this weekend? Why/why not? Have you already seen it? What did you think?
P.S. – Of course there were a couple aspects of the movie I could have done without (Lance's winning game at the end of the film was a bit hokey/predictable and the casting of three of his four children seemed off — Imma need casting directors to dig deeper for dark brown children) but these things couldn't begin to stand up to what I loved about the flick.