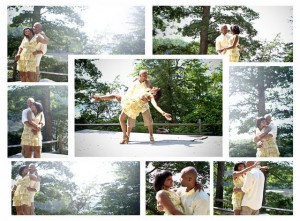 I'm so tickled about today's feature with nearlyweds Tekeah and Tron. I remember my first and only camping trip while I was a Brownie many moons ago and let's just say I was completely over it by the time I got home. Fast forward to a couple months ago when the uber-talented photographer Leonard Poteat sent me the e-session pics you're about to view. They were snapped in Nottingham, Maryland (near Baltimore) and are oozing with creativity and most of all love and affection.
I now view camping in a totally different light. Like the last e-session I featured here, these images don't need captions as they tell a story on their own. Enjoy!

[cincopa AMMAYyqVF8Hf]
[All images courtesy of Leonard Poteat.]
 My fave pic here is the engagement ring with the "smores" shot! Which picture is your favorite?